When Ikea's head of sustainability Steve Howard stated that the West had reached a state of 'peak stuff', the reaction was one of surprise.
Why would Ikea, a retailer that fills shoppers' homes with stuff, make such a claim?
And if consumers are indeed turning their backs on buying 'things', opting to spend their money on meals out and holidays instead – as Next chief executive Lord Wolfson indicated when the fashion retailer reported last week – what are the implications for retailers?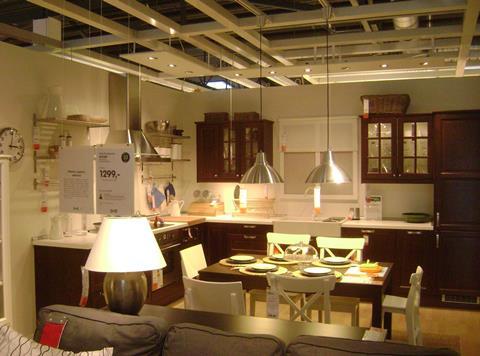 Retail figures from the Office of National Statistics (ONS) do not show any signs of a slowdown.
Year-on-year estimates of the quantity bought across the retail industry showed growth for the 33rd consecutive month in January 2016, increasing 5.2% compared with January 2015.
Online sales are also on the up, rising 10.4% in January compared to last year. The services sector, which includes restaurants and hotels, is also growing.
"Ikea had better start selling us pleasurable and enticing leisure services rather than trying to flog us more strangely named articles of bedroom furniture. We already have enough"

Chris Goodall, Carbon Commentary
The latest Index of Services report showed a year-on-year increase of 2.1% in December 2015. However Chris Goodall, a climate-change expert and author, claims consumers are. Indeed he believes the UK reached 'peak stuff' more than 10 years ago.
In a research paper published in 2011, he said that the UK began to reduce its consumption of physical resources well before the economic slowdown of 2008.
Goodall revisited the topic again recently. Analysing the ONS's Family Spending survey, which records the expenditure of thousands of UK households, he found that British shoppers devoted 26% of their total household purchasing to physical goods in the early part of the last decade.
That fell to about 21% in 2014, the last year for which data is available. Spending on all major categories of items fell as a percentage of income.
Spending on services, such as sporting events or satellite subscriptions, increased from 21% of all household expenditure in 2003 to 22% in 2014. It was a small increase but notable.
Sharing economy
In an article published on his website Carbon Commentary in February, Goodall stated: "Services beating physical goods for the household pound is a new phenomenon, here or elsewhere. Steve Howard is right to be anxious.
"Ikea had better start selling us pleasurable and enticing leisure services rather than trying to flog us more strangely named articles of bedroom furniture. We already have enough."
Dax Lovegrove, an adviser and former director of sustainability at Kingfisher, agrees.
He says the idea of 'peak stuff' is inevitable and retailers would be wrong to dismiss it.
"It is already happening in other sectors. Peak cars is coming about and peak fast food is happening as we opt for healthier foods. We keep hearing that room-sharing websites are becoming more popular than hotels," he observes.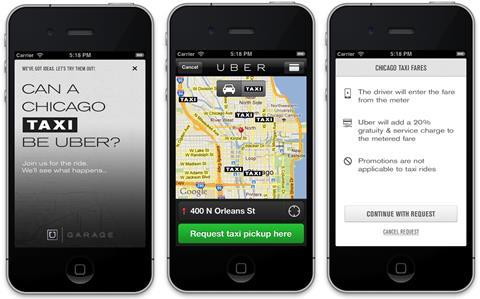 Lovegrove believes retailers should take inspiration from start-ups such as Uber and Airbnb in order to stay relevant, perhaps even tapping into the growing sharing economy.
There is already plenty of anecdotal evidence that retailers are reacting to this shift in consumer behaviour, and many are turning it to their advantage.
From introducing lifestyle services in stores to selling products with lower environmental impact, it seems the trend for experiences and sustainability is an opportunity for retail rather than one that spells its demise.
Creating an experience
In its latest annual report, Waitrose revealed hospitality sales had increased 20% as the grocer invests in sushi bars, cafes, wine bars and juice bars in its stores.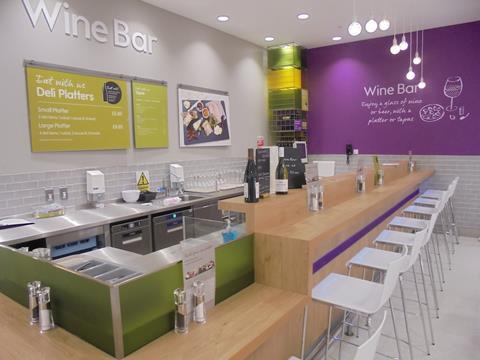 Anthony Wysome, head of store development, says Waitrose wants to make the experience of doing a food shop "more fun".
He observes: "Supermarkets have so much more competition to deal with, whether it's from other supermarkets or online. It is now very much the customer's choice as to whether they come shopping at all"
Despite its upmarket clientele, Waitrose has not been immune to the rise of discounters such as Aldi and Lidl.
Rather than simply competing on price, the grocer is offering shoppers additional reasons to visit its stores.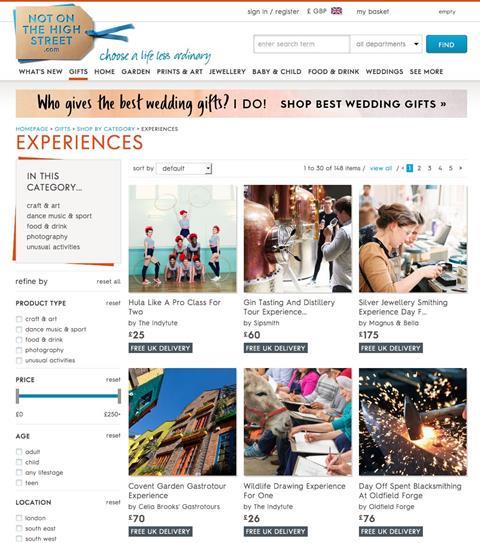 Lifestyle services, such as community meeting rooms, dry cleaning, the opportunity to meet a friend over coffee, not only makes the experience of visiting a supermarket more enjoyable it also saves time, says Wysome.
At the start of this year Notonthehighstreet.com revealed a surge of 360% in sales of 'experiences' over Christmas.
The etailer said people were looking for gifts that had 'meaning' and, because time is such a valuable commodity, spending time with someone was seen as the ultimate present.
Popular choices included gin tasting, perfume-making and swing dance lessons.
But Notonthehighstreet does not believe this trend will detract from sales of products.
It sees the growth of 'experiences' as part of a wider desire for items that are unique and innovative. "Consumers are more informed and are making buying decisions with greater focus on values and provenance," says chief executive Simon Belsham.
Ethics focus
Andrew Curry, director of environmental consultancy firm The Futures Company, says: "If you look at what young people like to share on social media it's all about the experience. They spend their money on holidays and festivals. There is less status attached to actual stuff.
"If retailers are worried about shoppers buying less there is only one way to go – sell better quality stuff that lasts longer."
He cites outdoor brand Patagonia as a good example of an ethical brand that is doing just that.
Patagonia encourages its customers to extend the life of garments through care and repair, reducing the need to buy more over time.
"Waste is a big problem for consumers. We have discovered a tribe of people who want to lead a more sustainable way of life"

Tessa Cook, Olio
Products are guaranteed for life and the company operates the largest garment repair facility in North America, fixing more than 40,000 items a year.
Part of the seeming backlash against materialism stems from this desire to waste less.
Like Patagonia, many retail businesses have looked at ways to reduce the amount of stuff that is thrown away.
Both Marks & Spencer and H&M have introduced garment recycling bins in stores, an initiative which not only reduces the amount of clothes going to landfill but also cleverly gets people through the door.
Sainsbury's is phasing out multibuy promotions, claiming shoppers found them confusing, creating logistical challenges at home in terms of storage and waste.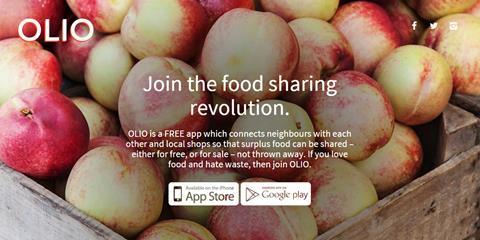 And a new app called Olio has been launched to help people give away unwanted food instead of throwing it in the bin.
"Waste is a big problem for consumers," explains Olio co-founder Tessa Cook. "We have discovered a tribe of people who want to lead a more sustainable way of life. Nothing is really disposable, there is always a cost further down the line."
Environmental factors
B&Q's owner Kingfisher has been investing in "closed loop initiatives" for years, creating something new out of items that would have gone to landfill.
Examples include reusable padded sacks made out of recycled plastic that are used to transport large fragile items and easyGrow bedding plants grown in sustainable coir compost made out of coconut husks.
Pierre Woreczek, Kingfisher's chief customer officer, says: "Ultimately, we want to see a world where creating and using products wastes nothing."
"[Businesses are] increasingly feeling the impact of environmental changes, especially the scarcity of resources and the consequences of climate change"

Pierre Woreczek, Kingfisher
He adds that people and businesses everywhere are "increasingly feeling the impact of environmental changes, especially the scarcity of resources and the consequences of climate change".
For Kingfisher, the business benefits of being more sustainable are palpable: the company generated £2.4bn in sales of products with lower environmental impact in 2015.
Shoppers are clearly not going to suddenly stop buying things.
However the idea that people constantly need more in order to be happy is being questioned – not just by environmentalists but by mainstream consumers.
That Ikea is prepared to bring the issue of 'peak stuff' into the open is testament to that.
Sustainability has become an accepted convention in business and retailers ignore its importance at their peril.
Spending shifts
Next chief executive Lord Wolfson spotlighted consumers' apparent preference for buying experiences over certain products, including fashion, when the retailer issued prelims.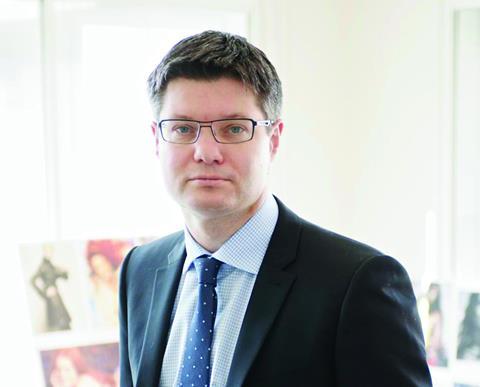 He observed: "We believe that there may be a cyclical move away from spending on clothing into areas that suffered most during the credit crunch."
He said that data for the third quarter of 2015 showed growth in spending on groceries, clothing and travel, recreation and going out but noted "growth in experience-related expenditure such as eating out, travel and recreation was much stronger".
Similarly, new Local Data Company analysis showed that the most common types of independent store openings included barbers, beauty salons, cafes and restaurants while women's fashion topped the list of categories by closures.