Ron Johnson was US retail's golden boy - until he was ousted from JC Penney last month. Rebecca Thomson looks at what went wrong.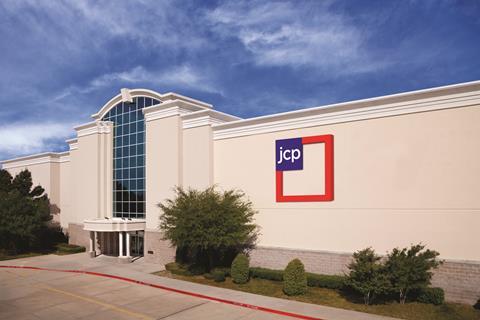 Back in 2011, Ron Johnson's move to JC Penney seemed like a match made in heaven. Apple's retail golden boy, who had played a vital role in rolling out its ground-breaking stores, was to take the helm at a traditional retailer with an unexciting offer and inject some much-needed zing. What could possibly go wrong?
Plenty, it turned out. Last month, Johnson was ousted by the JC Penney board and replaced by his predecessor, Mike Ullman, who had run the retailer for seven years until November 2011.
During Johnson's tenure, JC Penney's turnover plummeted 25% to $12.98bn (£8.5bn) and the retailer amassed nearly $1bn (£648m) in losses.
Ullman, by contrast, had steered a steadier ship during the recession. He kept the group profitable throughout, although the retailer, which operates about 1,100 department stores across the US, wasn't exactly viewed as an exciting growth prospect.
The board clearly wanted to boost prospects, and it made sense to look to Apple - in 2011 the electronics retailer was about as successful as a retailer has ever been. While others struggled, its combination of game-changing gadgets, revolutionary stores and perfectly pitched brand helped it become the most valuable public company in the world by August 2012.
Customers come first
Johnson was hot property before JC Penney appointed him, so what went wrong? In many ways, his failure at JC Penney is a salutary lesson for other chief executives - even the most imaginative retailers in the world must be careful not to alienate their customers.
Johnson had tonnes of ideas and wasn't short of inspiration but he didn't ask customers what they wanted - throughout his tenure, he second guessed them. "Johnson took too many gambles, hoping customers would like his ideas, and he lost," says Frank Hayes, editor at US retail site Storefrontbacktalk.com. "He didn't listen to the JC Penney veterans who knew what the customers wanted. After that, the only way he could have hit the mark with customers would have been by dumb luck. He wasn't that lucky."
Johnson's turnaround plan was centred around getting rid of discounts and promotions, replacing them with a focus on everyday low pricing, and bringing in new brands. He also unveiled a redesign of stores, focusing on speciality brands and extending the use of shop-in-shops following the success of a Sephora partnership.
If customers had responded well to the new ideas, there would be a very different story to tell now. But they didn't.
It turned out JC Penney shoppers quite liked their coupons, and Hayes says a strategy that relies on straight-forward low pricing isn't always what shoppers want. "They want the excitement of the hunt. They want to discover a bargain. It's shopping as sport," he says.
It's something the UK grocers might want to bear in mind. Everyday low price strategies have often chimed well with shoppers, as many customers become jaded by constant confusing offers and crave the simplicity of straightforward pricing. However, as Mary Brett Whitfield, senior vice-president at Kantar Retail, says, a balance is needed. "It's not an either-or situation," she says. "The environment has been very promotional over the past couple of years, and once shoppers are used to a promotional cycle you can't go cold turkey on them."
Promotions were dear to JC Penney shoppers' hearts, but that wasn't the only problem. The retailer might have got away with the changes had they been more carefully introduced, or communicated in a way that better resonated with shoppers, but consumers' wishes appear to have been more or less disregarded.
Hayes says: "You have to know who your customers are - they're where your money comes from. You can try to bring in different customers to change the business mix, but you can't afford to lose the current customers if there are no replacements."
At the root of Johnson's blunders, Whitfield says, was a misunderstanding of the connection between JC Penney and its customers. "Shoppers have different relationships with different retailers," she says. "Even if you understand one environment it won't necessarily transfer over to a different one." Plus, of course, consumers don't always like change.
Over the past few years the hype surrounding changing shopping habits has grown, and retailers are mentally notched down a peg or two by commentators if they are perceived as failing to keep up with trends. But pushing change through doesn't always work. "The retail industry is a fast-moving and dynamic field, but sometimes shopping behaviour doesn't change as fast as you might expect," says Whitfield. "Things like mobile devices are bringing changes to the shopping process, but at the core shoppers are looking to accomplish the same kind of goals as they always have." When change is introduced, it's crucial to make sure customers are brought along.
Part of the reason for Johnson's disconnect at JC Penney is Apple's unique relationship with and approach to its customers. Michael Poynor, managing director of consultancy Retail Expertise, says: "This seems to prove just how different a business Apple is."
He points out that John Browett experienced something similar to Johnson's fall from grace, albeit in reverse. The former boss of Dixons - also a highly regarded retailer - joined Apple as vice-president of retail in January 2012, but left after just six months. He is now chief executive of UK fashion group Monsoon, and spoke of simply not being suited to the Apple culture at Retail Week Live in March.
Whitfield says: "The success of the Apple format is partly down to a handful of products that changed the way people interact. JC Penney didn't have that same kind of product to build on."
It is innovative products - including the iPhone and the iPad - that have allowed Apple to eschew the traditional market research that other retailers have relied on for decades. Apple founder Steve Jobs famously said in 1997: "A lot of times, people don't know what they want until you show it to them," and this has informed Apple's strategy ever since.
But retailers can only lead customers into new territory if they have something genuinely ground-breaking up their sleeves. For most retailers, this level of innovation is neither achievable nor necessary - customers don't want ground-breaking innovation from every retailer they interact with - and staying constantly in touch with what shoppers want is crucial. After years of Apple's ahead-of-the-pack approach, Johnson turned out to be ill-suited to the less heady world of department store retailing.
Hasty decisions
In some ways, Johnson's ideas weren't necessarily bad - they were just implemented too quickly and in the wrong way. Hayes says: "I'd say he pursued it too fast. He made many, many changes without waiting to see how they played out. Some of them might have worked. For example, shops-within-the-store might have been well accepted, and replacing most fixed checkout points with handheld point-of-sale devices probably would have worked too.
"Getting rid of coupons and Sales was probably not going to work even if rolled out slowly, but eliminating them all at once was catastrophic."
But some kind of change may nevertheless be necessary ultimately at the business. JC Penney, along with many other mid-range retailers, will have to respond to its changing shopper profile at some point, as baby-boom customers grow older and a new generation steps in. "Retailers have to get a balance," Whitfield says. "They need to maintain their core customer but at the same time appeal to a new generation. Growth in future will come from a younger generation."
It's a conundrum also faced by UK retailers including Marks & Spencer, which has been accused of alienating its core middle-aged shopper as it tries to simultaneously appeal to a younger audience.
Staff culture
The final mistake Johnson made was his approach to other executives and staff at JC Penney. Hayes says he didn't move to the headquarters in Plano, Texas, but lived in California and commuted on a private jet. He also brought in executives he had worked with at Apple and at his other former employer Target. Hayes says: "They in turn hired executives they had worked with, and most of them lived in New York or California and commuted on company jets as well. Imagine a retailer based in London where most of the top execs commuted from Helsinki or
Palermo, and that gives you some idea of the distances."
The team's attitude to members of staff was another problem, according to Hayes. He says: "Johnson's new group of executives largely ran roughshod over what had been an orderly, even regimented, JC Penney corporate culture. The result was a serious morale problem, but that would have been forgiven if Johnson had delivered an exciting, growing business as promised."
It seems counterintuitive that a retailer with such a spectacular record at one of the world's most influential companies could ever fail so disastrously at another retailer - but as Johnson shows, getting the right
cultural fit between leader and retailer is crucial. And if there's one lesson for other bosses, it's that no one has all the answers.
Lessons to learn from Ron Johnson's ousting
Do your research It might be OK for Apple to eschew market research but woe betide other retailers that do so. The technology firm has been one step ahead of the consumer for years, churning out revolutionary devices and whipping shoppers into frenzies of excitement with each new release. The idea has always been to produce what customers want before they know they want it, but not everyone can do the same. For most other retailers, the edge will come from knowing their customers inside out and creating a proposition that resonates and suits their needs.
Shoppers don't always like change Retailers are used to hearing about shoppers' fast-changing habits and the ever-shifting retail environment. But sometimes, the old retail methods are the best ones. "At the core, shoppers are looking to accomplish the same kind of goals," says Mary Brett Whitfield, senior vice-president at Kantar Retail. "When retailers move too fast to take shoppers with them, you get a situation like the one JC Penney has had."
Listen to the veterans Even if a business needs an overhaul by a new chief executive, it's crucial to remember that many of the managers and executives will be a rich source of information on who your shoppers are and what they want. Make sure talented staff are on board and communicated with properly.
Maintain humility Even the world's leading retailers can get things wrong - and ideas that worked in one business may not work in another. Instigating change requires a careful approach, and running roughshod over ideas and methods that already work well can be catastrophic.