The pharmacy group's wide-ranging restructuring is designed to restore healthy profits.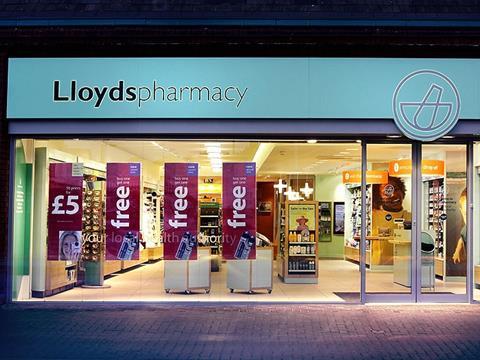 Lloydspharmacy remains second to Alliance Boots in the pharmacy retail market. After sales flatlined last year, Lloyds is administering a dose of medicine into the business to restore growth.
Sales were static at £1.76bn in 2011, while operating profit slumped 37% and operating margin fell to 4.4% – the lowest since 2005.
The reduction in the drug tariff – what the Government pays pharmacies to reimburse them for the cost of drugs or remuneration for dispensing the drugs – was a significant factor in the profits tumble.
Part of the profit fall also came from the closure of two warehouses and a number of pharmacies at a cost of £7.7m, a change that is designed to increase profitability in the long term.
German parent Celesio AG hopes a corporate restructuring this year will boost profits. The Lloydspharmacy business has been integrated with its sister wholesale operation All About Health (AAH) in a wider group shift to integrate the manufacturing, wholesale and pharmacy operations into a single division to increase synergies between the businesses.
The position of Lloydspharmacy managing director – left vacant when Tony Page resigned in January after less than a year in the role – has not been replaced in the new structure. Celesio named AAH's group managing director Mark James as chief executive of the new UK country board, while AAH finance director Thorsten Beer replaced Andrew Willetts in the new group role.
Two more directors left Lloydspharmacy in May this year – commercial operations director Steve Gray and supply chain and business efficiency director Phil Streatfield.
Although the company has opted not to replace Streatfield's role, it is looking for a new commercial operations director.
The restructuring went further, with 120 redundancies in the IT, finance and human resources departments made at the Coventry head office. About half of those were voluntary redundancies.
Originally, 1,100 jobs had been in consultation as part of the restructuring.
Lloyds has also been reducing the size of its large store portfolio. The retailer, through acquisitions including that of Cohens and Scholes stores in 2006, had been increasing its store base every year until 2008, when it peaked at 1,700. However, store numbers have now declined to below 1,600.
While it is reducing its physical presence, Lloydspharmacy relaunched a fully transactional website in 2011.
It was the latest in a number of online initiatives that have included the introduction of online terminals across the pharmacy network allowing shoppers to seek advice from a doctor or obtain prescriptions for certain medicines.
The online service is the only Government-approved system of its kind in the UK and facilitates local access to medical care for patients and customers.
The retailer has also made web acquisitions, including taking an 80% stake in online company Betterlife Healthcare, the UK's largest distributor of disability aids such as wheelchairs.
In 2011, the retailer also took full ownership of Dr Thom – on online health service that offers advice from doctors – in which it had held a 33% stake since 2009. Dr Thom can now be accessed through a separate section on the Lloyds Pharmacy website.
Lloyds has also made an effort to boost its community pharmacy credentials – the vast majority of its 1,600 pharmacies offer consultation areas. Some 440 pharmacies were located within GP practices in 2010.
The retailer also owns a lesser-known business, John Bell & Croyden, a large, single-outlet chemist in Wigmore Street, central London, that offers a wide range of products and services. Run separately, and providing equipment and services to health sector professionals as well as consumers, it had annual sales of £8.8m in 2011. However, that was significantly down from levels achieved during the mid-2000s.
Lloydspharmacy chiefs will hope that restructuring will restore it to rude health.
THE BOTTOM LINE
Chief executive Mark James
Group sales excluding VAT £1.76bn for 2011
Retail profit excluding VAT £76.6m for 2011
Pre-tax profit £57.18m for 2011
Gross margin 32% for 2011