Retailers are increasingly exploring international expansion, but securing the right property portfolio abroad brings unique challenges. Gina Lovett reports on developments in key global markets.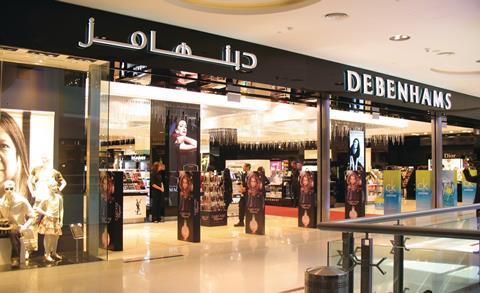 The prolonged stagnation of the UK retail market has meant that overseas expansion is now an ever more important part of many retailers' growth strategies.
The property challenges facing retailers looking to expand abroad are many and varied however. Retailers are exploring emerging markets as far-flung as Brazil and Kazakhstan, and international expansion ambitions are often high. In August for instance, Boots revealed it would more than double its store estate in Thailand over the next three years, totalling more than 300 shops.
But while emerging markets are on the agenda for many, more well-trodden regions are also offering fresh opportunities as their property mix evolves.
Over the past six months, fashion brands have turned their gaze towards North America with Ted Baker, for instance, recently revealing plans to open its third store in Manhattan's Fifth Avenue, despite the perceived maturity of the market. Closer to home, recent figures from the Global Retail Forum have highlighted Zurich as a retail oasis in the stagnant Eurozone.
One country that has long been at the forefront of retailers' expansion strategies is the United Arab Emirates. And while it is often the first destination for European retailers when expanding outside their home market, one of the world's most extravagant retail scenes is shifting from the glittering mega mall to smaller, community-based developments.
Having reached saturation point with the international tourist contingent in high-end destination malls, such as The Dubai Mall or the Mall of the Emirates, retailers are now looking to the local Emirati market for growth.
Long underserved by retail development, local communities are demanding shopping facilities closer to home. And as focus shifts, the region has ushered in a new wave of value and family-oriented retailers such as Poundstretcher and M&Co in the past six months.
Matthew Green, head of research and consultancy at CBRE, says people will go to the larger malls on the weekend for leisure and shopping, but don't want to stray too far from home for more basic items. He says: "It's about having the right place for the right type of audience. Within master-planning now, there's a trend towards installing community-type developments with a focus on service-related brands."
The Arabian Center in Mirdiff, Dubai, for example, attracts shoppers who live in a 12km radius. The centre's audience is 65% Emiratis and it has widened its domestic retail offering to 15% to 20% of the total offering.
Regional hypermarket LuLu anchors the scheme, which includes UK retailers Matalan, Mothercare and New Look, and across Dubai key developers including Nakheel Properties and Emaar Properties have now inked deals to build such malls.
George at Asda
George at Asda, which teamed up with franchise operator Azadea Group in January, is among the UK retailers exploring the potential of community malls. Kevin Rusling, George at Asda's director of international, says they will be integral in driving sales growth in the region in next three to five years. "There's only so much that the high-end destination malls can offer. Retail has lacked in family oriented offerings for local Emirati communities," he says. "Community malls, with supermarkets as an anchor, are a much truer picture of a traditional UK high street."
Considerations in taking up space in a community mall are primarily around dress code and modesty. "This impacts things like window schemes and product mix – we don't have to dramatically alter them – but you do have to carefully consider these things," he explains.
Scottish value retailer M&Co, which opened its first Dubai store in The Dubai Mall in May and is due to open a second in the Dubai Marina Mall, aims to operate in both high-end destinations and community malls through its franchise partner Liwa Trading. About four of the 13 stores it has planned in the UAE over the next five years are scheduled for community malls.
According to Lee Braid, M&Co international franchise manager, such a strategy targets "a more balanced mix of local customers, expats and transient tourists" and diversifies the retail base in a "challenging" trading climate.
Debenhams too, one of the first UK retailers to enter the UAE 16 years ago targeting high-end destination malls, is now also looking at smaller store formats catering for local audiences to boost future growth.
The department store group, with franchise group Alshaya, will open a 37,000 sq ft store in the Dalma Mall next year.
According to John Scott, head of business development for international at Debenhams, a strong customer base in smaller urban and suburban areas doesn't always support a full department store format. "With a smaller format we can extend our reach with a capsule version of our store, targeted to local customer dynamics," he says.
Another country that has become a key focus for many retailers is China. With liberal planning catalysing rapid development, and a system allowing international retailers full ownership, global retailers have flocked to metropolises such as Shanghai, Beijing and Hong Kong.
Now that these are reaching saturation point, further-flung 'second-tier' cities such as Chongqing, Tianjin, Shenyang and Chengdu, with populations of three to 15 million and a nascent middle class, are being primed for development.
According to property consultancy CBRE, such Chinese cities will continue to dominate development activity. Tianjin heads the list with 25.8 million sq ft currently under construction, followed by Shenyang and Chengdu.
Louis Vuitton has already opened stores in Urumqi, Kunming and Zhengzhou, while Ikea has outlets in Tianjin and Wuxi. Swedish clothing retailer H&M had 64 stores across mainland China in locations as diverse as Chengdu, Changsha and Harbin at the beginning of this year.
While opportunity for growth in second-tier cities looks abundant, property and retail experts are sounding a note of caution. As Chinese retailers adapt, domestic competition is becoming fiercer. And while the line of retail developments brings ample choice, it also leads to a greater number of unsuccessful schemes.
According to James Hawkey, executive director of retail services China for Cushman & Wakefield, the most concerning trend is that a wide range of local developers are going into retail for the first time, building shopping centres of massive proportions.
China's planning system, which allows land to be auctioned by the Planning Bureau in each city, and developers to decide for themselves the commercial use, means rapid growth. Retailers, though, have to work harder to seek out projects with "strong fundamentals", adds Hawkey.
Franchise favoured
Although international retailers can fully own as many retail sites as they want in China, the capital requirements for each location, the time and care needed to select the right development and bureaucratic challenges are prompting global retailers to consider franchise or hybrid models. In the case of a hybrid model, the retailer will own sites in the country's key cities, with further expansion spearheaded by a franchise partner.
Holland & Barrett, which opened its first two stores at the Hongyi Plaza in Shanghai, is one such retailer working with a franchise partner. It plans to open 322 stores by the end of 2016 with Chinese appliance manufacturer Changzhou Globe Company.
According to Mark Stewart-Maunder, global franchise manager at Holland & Barrett owner NBTY Europe, so many new malls being built means "lots of choice" but also lots of unsuccessful projects. "We need to be very cautious when choosing retail space in mainland China," he notes.
Changzhou, he says, has "the necessary level of government contacts required to succeed in China and the necessary capital resources".
"The pace of change in China means we will need to adapt quickly to the changing space available as many parts of the market are yet to be developed. Our franchisee has a forecast capital requirement of £50m over the five-year launch plan," he adds.
Despite a shift in focus towards Chinese second-tier cities, as the gateway to China, Hong Kong's popularity among global retailers continues to soar. According to Cushman & Wakefield, it attracted $6bn (£3.8bn) of global investment last year – six times that of Moscow.
Its favour as a place to study buying habits before taking on the bureaucratic challenges across the mainland, has helped push rents in prime spots to an all-time record high, however.
The average annual rent along Hong Kong's Queen's Road Central soared to HK$1,831 (£150) per sq ft in March, up 35% from a year earlier, according to real estate brokerage Colliers International.
While some retailers are still willing to pay, others are weighing up alternatives. H&M, for example, decided in July to vacate its 30,000 sq ft flagship in the Central district after five years.
In Causeway Bay, Leighton Road is emerging as an alternative to the district's Kai Chiu Road. In February, G-Star opened its largest store to date there – at 7,319 sq ft, it is twice the size of its Tokyo, Los Angeles and Sydney flagships.
An influx of mainland tourists "popping over the border" for better-quality pharmaceuticals, watches, jewellery and cosmetics has also helped to create a new "convenience" market, served by retail sites in malls near the border, says Simon Smith, senior director of research and consultancy at property group Savills Asia Pacific. Last year 28 million mainland tourists visited Hong Kong, and one such site is the New Town Plaza in Shatin.
So, despite a marked shift in property priorities in regions such as China and the Middle East, retailers are still finding plenty of reasons to invest there. But keeping abreast of changing opportunities and consumer demand, and choosing partnerships wisely, is crucial in getting the store estate mix right overseas, no matter which territory retailers train their sights on.
China – development domination
According to research from CBRE, Chinese cities will continue to dominate global development activity:
Eight out of the top 10 most active markets globally are in China.
Tianjin heads the list with 25.8 million sq ft currently under construction, followed by Shenyang and Chengdu.
Outside China the most active development markets are Abu Dhabi, Hanoi, St Petersburg, New Delhi and Kuala Lumpur (Klang Valley).
Source: CBRE, How Global is the Business of Retail? 2012
Hong Kong property – focus shift
The average annual rent along Hong Kong's Queen's Road Central rose to HK$1,831 (£150) per sq ft in March, up 35% from the previous year, driving some retailers to focus on alternatives.
Leighton Road
Rents in the area come in at about HK$100 to HK$150 (£8 to £12) per sq ft and are attracting "modern luxury" and young fashion retailers such as G-Star and Jack Wills.
Wellington Street
According to Simon Smith, senior director research and consultancy at property group Savills Asia Pacific, Wellington Street is emerging as an alternative to Queen's Road Central. Rents here are about HK$200 to HK$350 per sq ft, and the area has attracted retailers including CK Jeans and Y-3.
New Town Plaza, Shatin
This shopping mall is becoming a destination for international brands including Burberry, Coach, Club Monaco, Zara and H&M. Rents are between HK$100 and HK$700 per sq ft, depending on the size, while leases are between two to six years. Thomson Cheng, managing director of franchise and retail group ImagineX, which has opened stores for Club Monaco, Apivita, Juicy Couture (above) and Aveda at New Town Plaza, says such stores are benefiting from increasing "domestic" traffic and mainland shoppers.
Landmark North, Sheung Shui
Popular with beauty retailers including The Body Shop, Skin Food and SK-II, this centre is being repositioned for one-day travellers interested in convenience products, electronics, watches and jewellery. Rents here are about HK$150 to HK$250 per sq ft per month or 12% to 16% of a retailer's monthly turnover, whichever is the higher. Leases are between two and three years.
Harbour City, Tsim Sha Tsui
With the highest concentration of consumers from mainland China of any mall in Hong Kong, the shopping centre allows retailers to capture both the domestic and the travelling consumer in Causeway Bay.