Amazon sellers are facing huge potential losses after a computer error caused thousands of items to be sold on the site for just 1p.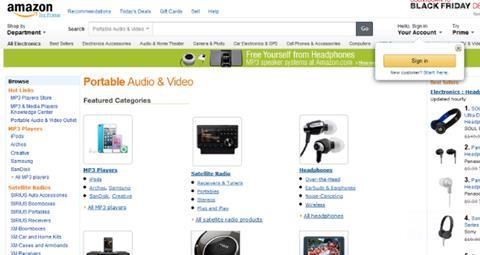 A glitch on Friday evening meant that baskets worth thousands of pounds were sold at a fraction of their full price by shoppers taking advantage of the anomaly before it was remedied.
Third-party sellers are reported to have asked Amazon to freeze order deliveries, and produce assurances that they will not be penalised.
Sky News has quoted Judith Blackford, founder of baby clothes brand Kiddymania, who said she has lost "£20,000 overnight".
It is not clear whether small businesses will be forced to honour the sales, which came about due to an error with pricing software developed by RepricerExpress. The tool automatically monitors demand and sets pricing accordingly.
RepricerExpress chief executive Brendan Doherty said: "I am truly sorry for the distress this has caused our customers. We have received communication that Amazon will not penalise sellers for this error.
"We are continuing to work to identify how this problem occurred and to put measures in place to ensure that it does not happen again."