Amazon is expanding its hardware division as it seeks to experiment with internet-connected smart gadgets for the home.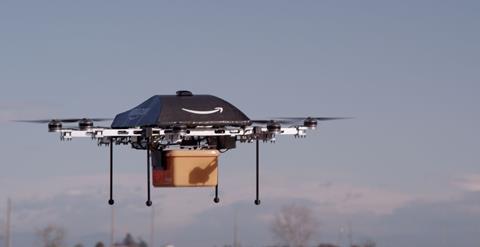 The online retailer has plans to increase staffing at its Silicon Valley-based hardware lab by at least 27% to develop its lab as it focuses on the burgeoning Internet of Things sector, according to Reuters.
Amazon is reportedly in the process of a testing a wi-fi device that can be placed in a cupboard to allow customers to order products such as detergent at the touch of a button.
It is also rumoured the lab is developing wearable devices, a category that is set to gain significant momentum once Apple rolls out its Apple Watch at the beginning of next year.
Amazon's Lab126 division, which developed the Amazon Kindle e-reader and the Fire smartphone, plans to boost staff to at least 3,757 people by 2019 and in return will receive $1.2m (£740m) in tax breaks from the Californian Government.
The retailer will invest $55m (£34m) in Lab126's Sunnyvale and Cupertino operations as part of a deal that is outlined on the California Governor's website.
Amazon's lab is becoming increasingly important to the retailer as it continues to roll out new hardware devices such as its Fire smartphone and Fire set-top box, which tie back into its other services.
The company unveiled its Fire smartphone in June with features including image-recognition technology that allows it to scan products and buy them instantly on its website.
Amazon has a mixed track record with hardware devices with its Amazon Kindle being a runaway success, while its Amazon Fire phone has misfired.
The Fire phone has debuted to poor sales and reviews in the US and resulted in Amazon slashing its price.
Amazon will ship the first units of its Fire set-top box in the UK on October 23. The device costs £79 and runs on the Android operating system, which is being hooked up to the firm's Prime Instant Video streaming service.