Aldi, the German grocer which has surged back into popularity this year as consumers tighten their purse strings, reported a loss last year after a store disposal programme but sales grew solidly.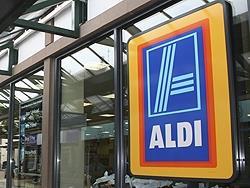 For the year to December 31, Aldi reported a pre-tax loss of £56.9m, up from £54.2m the previous year. Turnover was up by 4.6% to £2.1bn and it reported an operating profit of £18.7m in the year compared with an operating loss of £21.2m the previous year.
The grocer said a store disposal programme of older stores and surplus assets kicked off in 2009, which continued into 2010. It sold sites that did not fit its core business model, which it said resulted in impairment charges of £57m, which reflected the market value of those sites. Aldi said this accounted for the entire pre-tax loss.
Group managing directors Matthew Barnes and Roman Heini said in a statement: "We initiated a disposal programme of older stores and assets surplus to requirement two years ago. This programme has continued throughout 2010 and accounts for the whole of the loss. In 2011 we are beginning to see the benefit of the investment in our products and stores, with both increased turnover and profitability."
Aldi and fellow German grocer Lidl grew in popularity at the height of the banking crisis in 2008 as shoppers tried out their wares in an attempt to save money. After the initial flurry, the traditional grocers fought back and the novelty of the discounters faded. In its 2009 financial year Aldi plunged into a £54m loss.
Aldi and Lidl have, however, shown strong growth again this year as the effects of government cuts take hold. According to Kantar Retail, Aldi reported growth of 24.4% in the 12 weeks to August 7, and a record share of 3.6%, up from 3% the previous year. Lidl reported growth of 13.8%, and its share upped from 2.4% to 2.6%.
Kantar Retail director of insights, Bryan Roberts said that the discounters' growth was different this time around.
"In 2008 there was widespread consumer panic and the discounters were attracting lots of new shoppers, which was helped by the discounters changing their public facing attitude, being very visible and starting to aggressively market themselves," he said.
"This time around it's not quite as cool to shop at the discounters but they are finding their regular customers are shopping with them more often as they strive to keep costs down."
Roberts said that the growth of Aldi and Lidl will inevitably hit the traditional grocers and they will "continue to chip away and win market share".