Retail parks were early victims of the recession with vacancy rates rising to nearly 12% in 2009, but the market is making a comeback. Mark Faithfull finds out why and takes a look at which retailers are driving the renewed the activity in the out-of-town world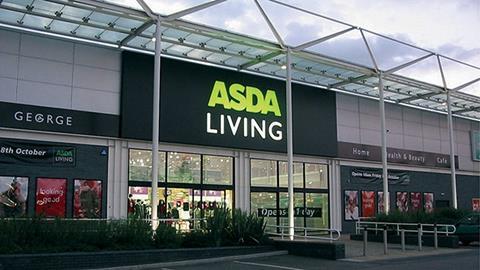 A lack of new shopping centre space and a paucity of suitable high street units have served to emphasise the virtues of retail parks: larger units, free parking and single estate ownership. Consequently, vacancy rates in the out-of-town sector – which rose to nearly 12% at the lowest point of 2009 – are dropping and currently sit at about 10.5%.
Mark Rudman, partner at property consultant King Sturge, says it expects retailers to take about 6 million sq ft of additional retail park space in 2011, from a total vacant pool of about 17 million sq ft. "But only 10 million to 12 million sq ft of that is really suitable, so retailers are not chasing a huge amount of vacant space, especially if they have clear location requirements," he says. "The demand is the healthiest I have known for seven or eight years."
DTZ director of retail warehouse leasing Patrick Heaps concurs: "Those looking at retail parks include plenty of retailers that want the 30,000 sq ft to 50,000 sq ft units, which people thought would struggle to trade again."
However, the influx of new entrants to the out-of-town market has slowed, with stalwarts such as Carpetright and the DIY stores continuing to consolidate – albeit at a relatively low rate – while newcomers such as electricals giant Best Buy have failed to grow at the expected pace. Coffee shops, on the other hand, have started to snap up retail park space, with Starbucks to open the second of 30 planned drive‑thru UK units in Northampton and Caffè Nero opening its first retail park outlet last autumn.
Retailers looking to expand out of town face dwindling choice, with CB Richard Ellis estimating the construction pipeline to be less than 500,000 sq ft, the lowest level since it began keeping records in 1980. It cites economic conditions and "planning obstructions", though anecdotally some local authorities are becoming more flexible. "That's very much council by council," warns Fiona Zeitlyn, director of out-of-town at agency Jones Lang LaSalle. "The bigger trend we are seeing is increased competition for prime locations as they become available."
Supermarkets and value retail
Asda Living plans to open 125 more stores on retail parks over the next five years and recently acquired six Focus DIY stores, while it is also converting its Netto stores. Asda Living head of acquisitions Keith Wilson says: "We have a clear requirement for our roll-out; a unit footprint of 20,000 sq ft with full-cover mezzanine, and we have ambitions to open stores on retail parks across the UK." He adds: "We still seek to have a presence on the best out-of-town retail parks in the larger towns and cities."
In 2011, grocers Tesco, Sainsbury's, Morrisons and Waitrose could all benefit from more, albeit sporadic, local authority flexibility on planning, while value retailers have been expanding. B&M Bargains with its new Home Store, Poundland, Poundworld, Poundstretcher and Home Bargains are all opening on retail parks. B&M Bargains launched B&M Home
Store after snapping up Opus Homewares' 36 stores for £48m to obtain its retail
park estate and to extend its reach in Scotland and Northern Ireland. More openings are planned.
Poundland began opening on retail parks in November. It has eight stores already and is searching for more. Chief executive Jim McCarthy says: "You get significantly higher average transaction value. The economics look good so
we'll build on those numbers and develop the format."
Fashion
The move from the high street to retail parks by fashion retailers arguably acted as the catalyst to reinvent the idea of out-of-town retailing, but 2011 is likely to be a quieter year on the fashion front. Peacocks, Matalan, New Look, H&M, Next and Arcadia all remain active but store openings are likely to be more selective.
Republic, meanwhile, has trialled three out-of-town stores, two of them in Scotland, and is evaluating its strategy following positive trading performance. Footwear and clothing retailer Footasylum is also looking at retail park opportunities, while Superdry is also understood to be considering a bigger box format.
Specialist retailers
Retail parks have defined opportunities for a number of comparative newcomers, such as the ever popular Pets at Home and HobbyCraft propositions. Pets at Home wants to open 100 smaller format stores of between 3,000 sq ft and 6,000 sq ft to "fill in the gaps in the network and double the size of the business", chief executive Matt Davies has revealed, with the bulk of new openings happening on retail parks to take advantage of parking facilities.
HobbyCraft plans to add 80 stores to its 51-outlet portfolio, with 15 new units in 2011, and has appointed Wilkinson Williams to seek units of 7,500 sq ft to 10,000 sq ft with mezzanine floors that cover 50% to 75% of the total floor space. HobbyCraft head of property Robin Langford adds: "No one else in the out-of-town market offers anything vaguely similar. The brand can add a new dimension to a retail park, attracting new footfall and, we believe, growing the arts and crafts market wherever we locate."
Mothercare's focus has also turned towards opening out-of-town 'parenting centres'. It has carried out a gradual shift from in-town locations, especially those unwilling to agree to rent renegotiations.
Meanwhile, the 27-store outdoor specialist Go Outdoors chain has confirmed it aims to total 50 out-of-town outlets before the end of 2012 and is thought to be seeking a private equity partner to provide the necessary finance.
Furniture and homewares
Dunelm and The Range have led expansion in this sector but both have slowed the pace, although selective acquisitions are still expected says Fiona Zeitlyn, director of out-of-town at agency Jones Lang LaSalle. Dunelm has about 100 stores but new chief executive Nick Wharton has said some of its focus will shift to multichannel.
A potential new growth area for retail parks is department stores. John Lewis started the ball rolling and will add further
At Home stores in 2011, in Exeter (not a retail park location) and Chester. Last autumn House of Fraser mooted the possibility of smaller format stores and is understood to have an open mind about city centre and out-of-town locations – in the latter it is looking for about 50,000 sq ft units, split across a ground and mezzanine level. Cheltenham-based Oak Furniture Land started online but has opened two stores on retail parks, with plans to bring the portfolio up to about 10 stores by the end of the year. Wren Kitchens has reportedly signed 17 stores since September, opening in Cardiff and Stirling last month.
Bed retailer Dreams has built its retail park portfolio to more than 250 stores, while founder Mike Clare has subsequently set up a new mid- to high-end furniture retailer called Stately Interiors. This opened on December 27 in Aylesbury and he is planning two more stores this year.
Electricals and DIY
Best Buy's move into the UK was supposed to reignite the consumer electricals sector on retail parks. It has certainly changed the category's profile, if not in the way expected.
Dixons responded by reformatting its big box retail with some joint fascias, leading to some consolidation of its portfolio. It has identified 70 new Megastore sites, 60 on existing locations plus 10 re-sites. Although new openings are planned, these are in part balanced by closures as leases expire on non-conversion outlets.
Best Buy now operates from five big box stores and a transactional website in the UK and despite its acclimatisation issues in the UK, has six more stores in fit-out stage, adding about 200,000 sq ft to the estate. "Given all that's been said about Best Buy, that's an awful lot of space to acquire, fit-out, merchandise and staff," points out DTZ director of retail warehouse leasing Patrick Heaps.
The DIY sector remains in consolidation mode but Kingfisher group property director Ian Playford says B&Q is looking to grow, albeit principally through its mini-warehouse format. "Our focus has been on optimising the use of space within our current portfolio, but in 2011 I think we will look for new opportunities," he says.