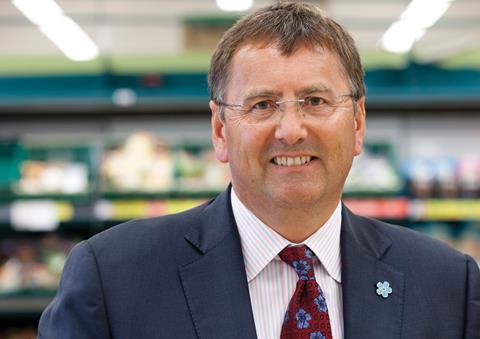 "You can't have two captains in a team" is the phrase that sums up Philip Clarke's moves this year to put Tesco on the straight and narrow in its core domestic market.
Only a year into the job as chief executive of the giant grocer, he assumed direct control of the British business as UK boss Richard Brasher made an abrupt exit. Clarke's gathering of power to the centre followed a profit warning after Christmas. It was the low point of the Tesco leader's tough first year, which also included the retailer being embroiled in a row over 'workfare' when it was accused of exploiting the unemployed.
But Clarke has come out fighting. At the full-year results he unveiled his £1bn plan to reinvigorate the British business including improved stores, better product and enhanced service. An overhauled store in Hertford and the replacement of Tesco's famous blue and white-branded Value range with a more attractively packaged Everyday Value offer were signs of things to come.
When he took on the role, Clarke signalled he would do things differently by taking to Twitter, but his foray into openness fell by the wayside after the level of attention his account attracted became hard to manage. Last summer it was deluged by messages urging him to withdraw Tesco advertising from the News of the World as the newspaper became embroiled in the phone hacking controversy, and he was similarly targeted during the workfare row.
Depending who you talk to, he is either an aggressive bruiser or a popular leader who has his team's backing. The truth is probably in between. As he works to re-establish Tesco's credentials as the undisputed market leader, Clarke will need to throw a few more punches and deploy his charm in equal measure.