Founder, president and chief executive Amazon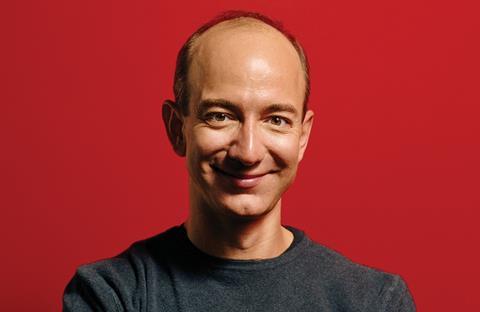 Amazon has gone from entrepreneurial start-up to global retail giant in the past 15 years, and Jeff Bezos is still very much at the wheel of the ­juggernaut. Having guided Amazon from the moment of its inception, Bezos shows no sign of taking a back seat and it's probably fair to assume that many of the initiatives Amazon has launched over the past year come either from him or at the very least with his stamp of approval.
Amazon's revenue growth has continued over the past year and its fearsome reputation for aggressive innovation is undiminished. During that time, Amazon has developed its grocery offer, entered the publishing market and taken its first steps into physical retailing with its collection lockers.
Bezos' power stems from the fact that so many of his company's initiatives have a direct impact on other retailers. Its new publishing arm potentially means book retailers must stock a competitor's products. Amazon's drive to increase the number of third-party sellers on its site could in the future mean retailers cannot ignore Amazon as a sales channel. And its lockers, which enable consumers to pick up their orders from shopping centres, help to drive footfall into other retailers' shops – something every store retailer wants.
The Kindle continues to fundamentally change how the book market operates, and Amazon's mobile application annoyed other retailers by encouraging shoppers to compare its prices and buy from Amazon while in stores. But Bezos hasn't got where he is by worrying what other people think.
Amazon's activity this year has proved again how proficient it is at predicting what will ­happen in the future. This is one company – and one chief executive – whose star looks set to keep ­rising.