Sir Stuart Rose has become the latest big-name retailer to stand up for the Union as the crunch vote on Scotland's independence nears.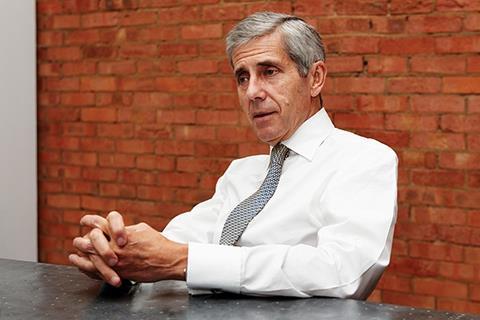 The former Marks & Spencer boss, whose portfolio now includes the chairmanship of etailer Ocado, fears that a 'Yes' vote would bring renewed uncertainty as the UK bounces back in the wake of the economic downturn.
'We've been family for 300 years and blood is thicker than water"

Sir Stuart Rose, former M&S boss
Rose said he hoped "very much that Scotland will stay in the Union" and that a vote to split "could trigger unintended consequences".
He told Retail Week: "It will return us to uncertainty, in national markets and international markets. Why would you want that when we've just been through the worst recession in 50 years?"
Rose said: "We've been family for 300 years and blood is thicker than water. Scotland, England, Wales and Northern Ireland together are more than the sum of the parts.
"I hope that people pause and think before casting their votes because there's no going back."
His comments followed those of Kingfisher chief executive Sir Ian Cheshire, who warned yesterday that Scottish consumers could face higher prices if they vote in favour of independence.
However, not all retail chiefs are as concerned. Dixons Carphone boss Sebastian James said on Tuesday that the retailer is accustomed to operating in many currencies and would be largely unaffected by an independent Scotland.
James said: "Whatever ends up being decided we will be able to trade with our Scottish business. We would operate it in a loosely federated way like we do with Ireland where there is a single infrastructure and we operate across different currencies and regulatory environments and that is relatively straightforward for us to do.
Thorntons chief executive Jonathan Hart said on Wednesday: "Independence is likely to cause a little bit more administrative burden but I don't expect any change in our business as a result of the vote going either way."
Rose, a Conservative supporter, is likely to feature more frequently in political debate as he prepares to take up a seat the House of Lords at the end of October.
Sustainability is likely to be on his agenda. Rose, the architect of Marks & Spencer's landmark Plan A programme, continues to speak out on green matters.
Next week he will address the RWM resource efficiency and recycling conference in Birmingham, where he will urge government, business and NGOs to work together on sustainability matters.
He said: "It came off the agenda because of the recession. We need to get it back on the agenda."