Amazon's operating loss spiralled to $544m (£338m) for its third quarter after being hit by a write-down of costs associated with its smartphone.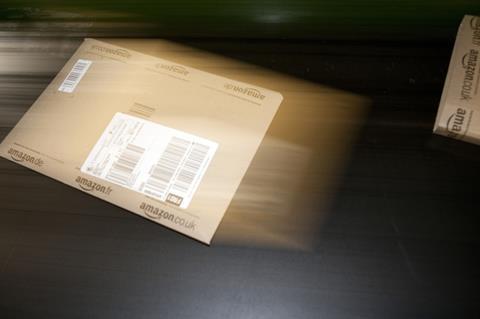 The online retailer's losses increased 20-fold from $25m (£15.6m) a year ago to $544m for the quarter ending September 30.
Net sales increased 20% during the period to $20.58bn (£12.8bn), compared with $17.09bn (£10.6bn) in the period last year.
Chief financial officer Tom Szkutak told investors the company had incurred a $170m (£106m) charge during the period associated to write downs from its poorly performing Kindle Fire smartphone.
Amazon launched the phone in the US in July through an exclusive partnership with AT&T but after two months of slow sales the cost was dropped from $200 to 99 cents with a two-year contract.
Getting ready for Christmas
Amazon chief executive Jeff Bezos said: "As we get ready for this upcoming holiday season, we are focused on making the customer experience easier and more stress-free than ever.
"In addition to our already low prices, we will offer more than 15,000 lightning deals with early access to select deals for Prime members, hundreds of millions of products across dozens of categories, curated gift lists like Holiday Toy List and Electronics Holiday Gift Guide, new features like #AmazonWishlist, and a great new line up of products like Kindle Voyage and Fire HD Kids Edition.
"And if you order your gifts on AmazonSmile, we'll donate a percentage of your purchase price to your favourite charity."
Amazon's lightning deals are promotions in which a limited number of discounts are offered on an item for a short time, while the Kindle Voyage is the company's "thinnest, most advanced Kindle ever".
Amazon is also expected to open a bricks-and-mortar store in New York ahead of the Christmas trading period to allow customers to pick up or return items in a store.
It is understood Amazon's impending store was influenced by Argos, which has partnered with eBay to allow the ecommerce firm's customers to pick up eBay products from Argos stores nationwide.