This year is expected to be an online Christmas like we've never seen before. But can retailers – and their couriers – cope with the expected delivery surge?
Christmas looks like it is going to be "rather messy" for retailers this year, according to Accenture managing director of strategy Kelly Askew.
With shoppers avoiding crowded spaces and many enjoying the convenience of online, after relying on the channel more and more this year, Christmas 2020 is predicted to be an ecommerce one.
Yodel chief executive Mike Hancox admits: "There's no hiding from the fact that this year is going to be like nothing we've seen before.
"We've been operating at 'peak' levels since March, with volumes up 20% compared with a 'normal' year, and are forecasting Christmas 2020 to be another 20% on top of that.
"Ongoing lockdown measures mean that a large number of consumers won't be able to see friends and extended family during the festive period, so are likely to turn to online shopping to send their gifts.
"As well as more online gifting, we're anticipating the surge in demand for fresh food and wine deliveries to continue to grow."
"We've heard from big carriers that they're out of capacity already. They're informing their customers that the capacity they have is already spoken for"

Kelly Askew, Accenture
Although couriers have been scaling up to cope with this demand – Hermes chief operating officer Carl Lyon says it has added four new hubs, 1,000 more trailers, eight new depots and more than 10,000 people after it experienced five years' growth in five months earlier this year – the stark truth is that Britain's delivery network cannot cope with this level of online demand.
"We've heard from big carriers that they're out of capacity already. They're informing their customers that the capacity they have is already spoken for," says Askew.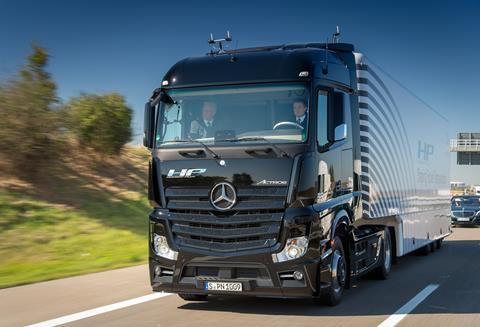 And it's not just the couriers that are operating at capacity. There are also challenges at warehouses.
"In the UK and Ireland, warehouses are by and large full. It's not just down to ecommerce but pre-Brexit stockpiling," he explains. "It's a shortage of warehouse space we haven't seen in the past."
Askew points out that this is further complicated by Covid-related absenteeism in some distribution centres, along with a reduction in capacity due to social distancing.
John Lewis, which experienced 73% growth in its already strong online sales in the first quarter of this year, has added an additional fulfilment centre to its portfolio to increase capacity during the Golden Quarter.
A John Lewis Partnership spokeswoman told Retail Week: "We've also invested in our capability at our existing DC locations, therefore increasing our overall picking and packing capacity, while also investing in additional equipment and provisions to maintain social distancing throughout our busiest weeks in our warehouses.
"Some distribution centres will fulfil online orders of over +300% compared with last year."
Askew believes that bigger retailers and their carriers will have already secured extra capacity. He says that, depending on the sector, retailers will have planned for around 30% to 40% growth in online volumes this Christmas; however, smaller retailers could be in trouble.
"Mid-sized and smaller retailers should be talking with delivery partners, couriers and local delivery partners now to try to secure any capacity."
Delivery slots already snapped up
The online boom is expected to extend to grocery.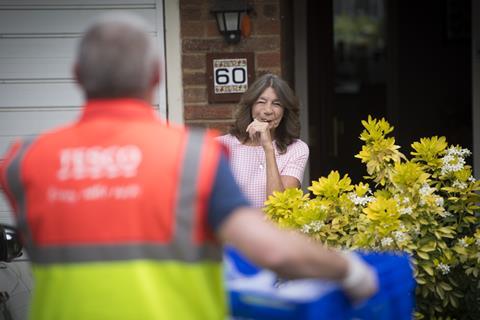 Yodel's Hancox says: "This year increasingly looks like the year that Santa delivers Christmas dinner along with the presents."
Supermarkets have been ramping up to service this demand. Waitrose has more than trebled the number of Waitrose.com slots it offers to 190,000 each week.
However, shoppers are getting in there early. A John Lewis Partnership spokeswoman said the retailer had already booked 107,000 slots for December 20 to 24. This compares with 44,000 slots for the whole Christmas run-up – from December 15 to 24 – last year.
Currently, the Waitrose website shows that all slots between December 20 and Christmas Eve are fully booked up.
Tesco is using its sought-after festive delivery slots as an incentive for shoppers to sign up to its Delivery Saver subscription, for which they pay £7.99 a month.
Christmas delivery slots launch for Delivery Saver members on November 13 and for non-members a week later.
Flattening the curve
What can retailers do to make sure they deliver this huge online Christmas?
One key thing is to persuade consumers to do their festive shopping earlier and avoid a last-minute rush.
"To use a Covid analogy, there's a need to flatten the curve," says Askew.
"Just like the NHS, the delivery infrastructure in the UK isn't equipped for the huge uplift in online shopping that is occurring, so retailers are well-advised to encourage people to shop earlier."
He recommends highlighting that delivery slots are booking up fast online to encourage people to avoid the last-minute rush.
"We've long recommended that retailers stagger promotional activity in the run-up to Christmas to help spread the load and this year that message seems particularly pertinent"

Mike Hancox, Yodel
The Entertainer's chief executive Gary Grant is cynical that such measures will work. "Unfortunately we can't make people buy early," he says.
"If I could take 20% of my December turnover and spread that across October and November I would, but if I said you need to buy earlier for Christmas, they'll think it's some kind of marketing ploy. But anybody in shipping would be able to back it up."
Askew admits it is a "delicate balancing act" for retailers. "They don't want to set in people's minds that if you order too late you're not going to have your product in time for Christmas as they're afraid that might drive their customers to competitors."
Another tactic that retailers could deploy is launching promotions to persuade early shopping.
Hancox is urging retailers to adopt this strategy. "We've long recommended that retailers stagger their promotional activity in the run-up to Christmas to help spread the load and this year that message seems particularly pertinent," he says.
Finding alternative delivery options
The fact is, with not enough delivery capacity across the UK, some retailers will have to get creative to avoid empty stockings this Christmas.
"Looking at non-traditional delivery partners is an option for some retailers. They can use Uber Eats and Deliveroo to deliver products," says Askew. "Of course, such things come at a cost."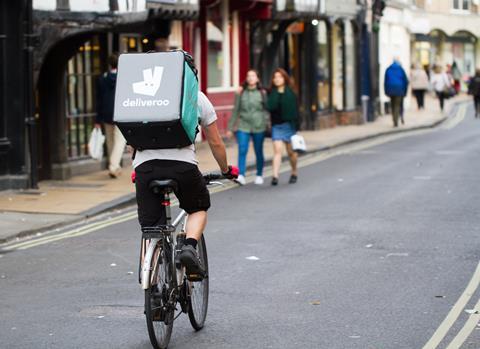 While Uber Eats and Deliveroo are already common delivery partners for grocers and c-store operators, Askew suggests partnerships could extend across all of retail, including fashion and electricals.
Retailers and couriers have already had to employ new creative fulfilment methods to cope with the online surge this year. Hancox points out that Yodel partnered with private-hire taxi firms to deliver parcels at the early stages of lockdown.
Askew believes we will see a true Dunkirk spirit as retailers strive to deliver this ecommerce Christmas. This includes not only store employees fulfilling parcels, but even having customers deliver packages to other people in their area.
Shoppers could be offered financial incentives while picking up goods in store to deliver to neighbours on their way home.
However, Askew acknowledges that alternative delivery solutions will cost retailers more money. "The difference is that at Dunkirk people did it for free; now you're going to have to pay people to rally."
This will inevitably mean retailers have to charge more for delivery in the run-up to Christmas to make the economics stack up.
A click-and-collect Christmas
To reduce shipping costs, retailers will be encouraging shoppers to pick up orders in store.
If capacity is challenged, retailers will offer free click and collect, according to experts, which – given that home delivery prices are expected to rise this Christmas – may entice more people to opt for that collection method.
"Click and collect will be more popular than in previous years," says Askew. "Fewer people will want to go into a store and physically shop, so some of them will move to click and collect. If executed properly, it provides a very safe shopping experience and can often be touchless."
John Lewis Partnership has significantly increased its collection slots this year. By the end of October, the retailer will have 269 stores offering click and collect, with 57 of these offering drive-through collections.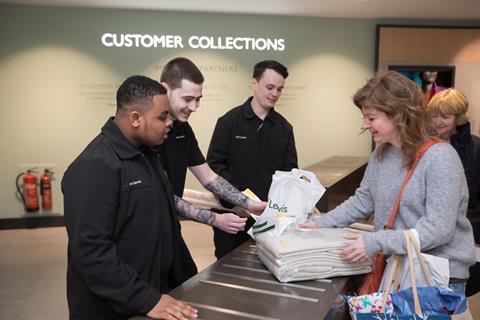 The retailer has been expanding its click-and-collect network via third-party partners. As well as picking up John Lewis parcels at the department store or sister retailer Waitrose, shoppers can now also collect at more than 500 Co-op stores.
However, a surge in click and collect will cause some retailers headaches.
"The sheer volume of orders that are going to be backlogged in stores waiting for pick-up can cause challenges, in particular for smaller-footprint stores," says Askew.
"Imagine a shoe store with hundreds of orders sitting there waiting to be picked up. Space becomes a real concern."
Delivery delays
Will this unprecedented demand lead to empty stockings on Christmas Day?
The fact that Black Friday is the new peak of the Christmas period – and is expected to be peakier than ever this year as cash-strapped shoppers look to grab a bargain – could provide a safety net.
"The nice thing about Black Friday is that there are several weeks afterwards to deliver goods before Christmas," says Askew.
However, delivery will take longer than usual. Retailers will be forced to extend delivery times, Askew predicts, as they did earlier this year to cope with online demand during lockdown.
He does not foresee huge delays, however. "During lockdown, delivery was extended by two or three days. It wasn't weeks."
Some retailers are not that confident and are considering reducing promotional activity around Black Friday to cope.
"We'll have to turn down some demand during Black Friday and Cyber Monday, which is gutting. But our analysis shows the new customers we bring in at that time of year are not the most valuable"

Nitin Passi, Missguided
Missguided plans to scale back Black Friday and pull out of Cyber Monday entirely as it believes social distancing restrictions in its warehouses will limit capacity.
Missguided chief executive Nitin Passi says: "We will begin promotions at the beginning of the month, but there won't be the same amount in a bid to spread demand so warehouses can cope."
"We'll have to turn down some demand during Black Friday and Cyber Monday, which is gutting. But most retailers get lost in a world of more and more discounts at that time of year, and our analysis shows the new customers we bring in are not the most valuable."
However, Missguided may be in the minority as, after a difficult year, retailers will be keen to capture as many sales as possible over Christmas.
Being upfront with customers around delivery expectations will be key.
Yodel's Hancox says communication between retailer, courier and customer will be more vital than ever. "Being clear with customers about the ETA of their parcels and keeping them up to date at every step of the journey has never been more important."
Hermes' Lyon says constant communication with customers will be crucial to enable the company to "deliver the parcel right the first time".
Hermes will be promoting its delivery app and encouraging customers to set up safe places and options for alternative delivery locations, such as at local shops or lockers, to avoid having to attempt to deliver parcels multiple times.
Death of the last-minute Christmas shop
While Black Friday deliveries will arrive in time, there may well be delays to those orders made in the week running up to Christmas.
"It's the people who do a rash of panicked shoppers on 22nd and 23rd December who have a real reason to be concerned. I would expect a lot of packages will arrive on the 27th," says Askew.
In fact, retailers may bring back their last pre-Christmas delivery dates. This is in contrast to previous years when delivery dates have been pushed later and later.
"We'll see a game of chicken where no one wants to declare too early that you can't order with them past a certain date. I think there will be a lot more challenge in same-day and next-day delivery as we approach Christmas," says Askew.
Another anomaly is, of course, coronavirus. If lockdown becomes more severe across the UK, the government may give authority to prioritise essential items over gifts.
Just look at Wales where non-essential retail has closed during its 17-day firebreak lockdown. First minister Mark Drakeford last week ordered that supermarkets are only able to sell "essential goods" during this period.
Last-minute shoppers, beware. Christmas 2020 comes with a whole range of challenges, from delivery delays to shops potentially closing. To avoid disappointing loved ones on the big day, start shopping now.