Poundland has confirmed that it is looking for more locations in London to expand its new store format.
The discount retailer has opened four new Poundland Local stores in the past six months in the capital in East Dulwich, Clapham, Swiss Cottage and Whitechapel.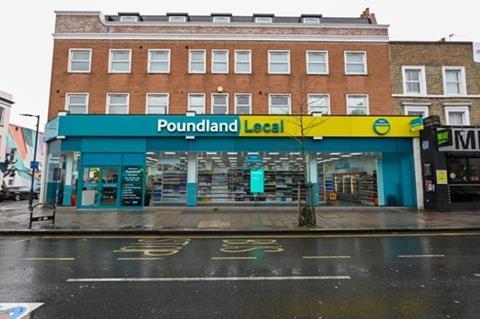 An extension to Poundland's Bow store will open on May 20 with a full internal renovation and increasing the total shop floor size by a third.
Poundland's flexible format strategy means it is continuing to eye up a range of store sizes but is focusing on delivering its essential store formats in London.
The recent London openings are curated to offer value to residents, commuters and workers in the area to help save money on a variety of products.
The stores carry Poundland's core range of groceries, snacks, household items and health and beauty products, as well as new offers such as fresh produce, chilled and frozen food, bread, pies, pastries, nappies and alcohol.
Poundland director of property Ben Wall said: "When it comes to requests for a new store, London is always one of the most popular areas that customers would like one. We know from recent store openings that Londoners love amazing Poundland value, just like the rest of the country.
"While the newer store openings have followed our essential format, we are open to looking at store opportunities of different sizes on high streets, shopping centres and retail parks."
Poundland director of retail Darren Kay added: "We love being in Bow, in fact, we've been here for over 10 years and we know how much locals love Poundland. That's why we wanted to open an even bigger and better store.
"With the extension, we have squeezed in even more amazing value under one roof across more categories than ever before.
"We really can't wait to open the doors at Bow on 20 May and show off a new and improved shopping experience and wider ranges."