B&M has abandoned online home delivery after a trial period had previously been available to customers on its website.
First trialled in June 2022, home delivery was initially offered on bulky products that were hard for customers to transport themselves.
Smaller items were then added to its home delivery service, allowing customers to choose from a range of approximately 1,000 products across toys, electricals, garden furniture and bedding.
Items available for delivery were marked with a 'Buy online now' sticker displaying an orange van.
Website archives from November show a range of Christmas decorations available for delivery, as well as gifts including air fryers.
B&M still offered home delivery on its website in January 2023 but Retail Week discovered this had been taken down in February.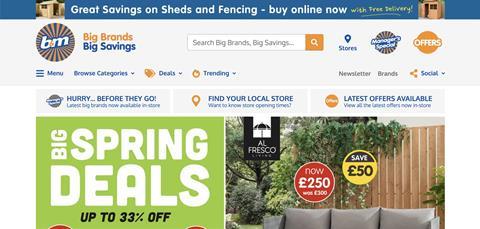 Its website no longer features options for home delivery so customers can now only use it to browse products ahead of buying them in store.
A separate site called B&M Garden Buildings offers delivery on large garden items including sheds, greenhouses, decking and furniture.
Retail Week reached out to B&M, which declined to comment.
Don't miss the best of the week – sign up to receive the Editor's Choice every Friday