Start-ups in retail technology are growing and Retail Week is highlighting some of the best. This week Taggstar is in the spotlight.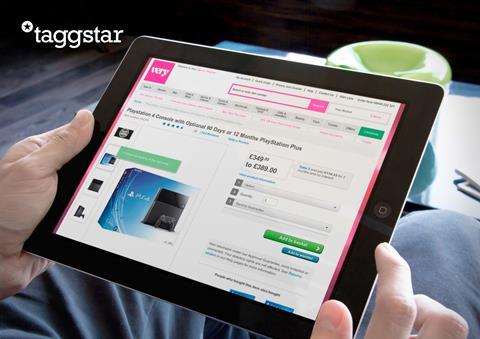 Taggstar is a digital marketing company that provides shoppers with real-time information on online products as a means of increasing sales and customer engagement. Taggstar's UK managing director Marjorie Leonidas explains more.
Key facts
Founded: January 2012
Investment: Taggstar has received £2.2m investment to date from investors including crowdfunding platform Funding Tree.
Retail partners: Shop Direct and Argos
What it does
Taggstar is a digital marketing company that uses cloud-based software to improve the shopping experience of online customers.
The start-up's software delivers real-time messages to customers on retail websites' product pages, such as how many items are being purchased and the number of online shoppers looking at said product.
"Online shoppers are compelled to purchase when they can see the popularity of an item or that it's selling fast" says Leonidas.
Taggstar provides relevant and up-to-date information to online shoppers while encouraging them to purchase, simultaneously increasing customer engagement and sales revenue.
What problem does the technology solve for retailers?
Taggstar's digital marketing technology gives online retailers an innovative way to drive better customer engagement, loyalty and revenue growth.
By showing what is trending with other shoppers Taggstar's technology creates a word-of-mouth shopping experience, encouraging customers to purchase based on peer recommendations.
Giving this real-time information to online shoppers allows Taggstar to add a sense of theatre to the online shopping experience that can be otherwise difficult to achieve without a store presence.
"By providing real-time trends, social proof of what is popular and how many items have been sold Taggstar creates the excitement that online retail can lack without the buzz of a bricks-and-mortar environment" says Leonidas.
More information: www.taggstar.com/