Zara has unveiled plans to roll out an augmented reality (AR) experience across 120 of its global flagships.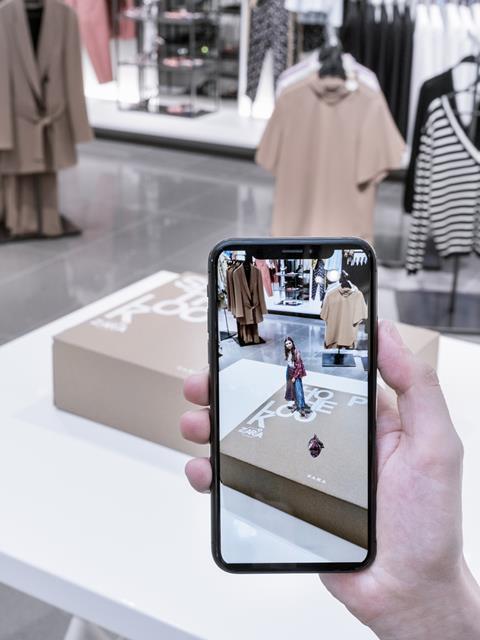 The Inditex-owned retailer will offer the tech-driven in-store experience via a specially created app for a two-week period commencing on April 18.
The app, called Zara AR, will allow shoppers to hold up their phone to in-store sensors to see a model superimposed over the image on their smartphone screen.
The models, which will move and talk on the user's screen, will be wearing selected Zara clothing items which shoppers can then click through to buy.
The app also has functionality that allows shoppers to see visuals of models in the fast-fashion retailer's clothing items when they hover their smartphone over an online delivery from the firm.
The retailer's AR initiative comprises part of a wider digital drive by the business to better compete with the likes of Asos and boohoo.
Zara piloted its first click-and-collect store in Westfield Stratford in January.
The fashion retailer unveiled a 7% boost in full-year net profit this month and group chief executive Pablo Isla said its sales and profit growth was set to continue due to the retailer's "prescient investments made in technology and logistics in recent years".
Zara is the latest retailer to invest in AR technology following Burberry, Smashbox, Ikea and Gap.