Waitrose's Hot Ideas incubator programme will trial retail innovations and the first product to market will be a home scanning device called Hiku.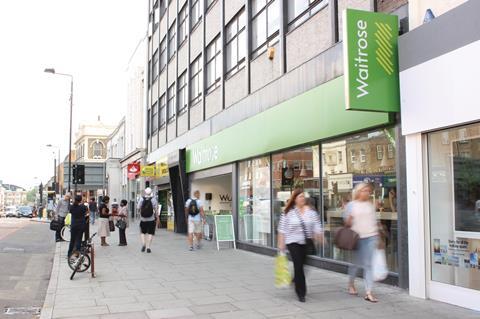 The grocer has signed an exclusive partnership with the Silicon Valley-based entrepreneurs behind Hiku to launch the device in the UK.
Hiku allows customers to scan barcodes at home on products that Waitrose stocks to automatically add the product to their online shopping basket.
Customers can also talk into the Hiku device, which attaches to the fridge and has voice recognition technology, to add products to their basket. If customers are out and about they can use a Hiku app on their mobiles to scan products.
Waitrose IT director Cheryl Millington expects customers to want a Hiku device at home rather than solely relying on the app because it scans barcodes four times faster than a smartphone.
Millington claims it also offers a better user experience because it is dedicated to a single "use case" in the same way as an Amazon Kindle e-reader.
Hiku will be piloted among Waitrose employees first before an in-home customer trial scheduled for early next year.
Waitrose is incubating the Hiku technology within its Hot Ideas programme which is designed to "create a culture where we are not afraid to fail" as it seeks to formalise a culture of experimentation, according to Millington.
Staff from across departments including IT and marketing are working on Hot Ideas, but it does not yet have any staff dedicated to it.
Millington said the company is having an internal debate as to whether to "move to a dedicated resource" for the Hot Ideas programme.
Customers who want to sign up to a Hiku trial are able to register their interest on the Hiku website.
It is not yet clear if UK customers will be charged for the device because Millington said the retailer has not worked out the commercial details of the scheme yet.