In a hyper-competitive market where retailers are struggling to survive, the right pricing strategy is making and breaking businesses. Read Retail Week's new report to find out how AI could optimise pricing and drive loyalty.
Pricing is having a significant impact on consumer trust in retailers, with three-quarters of shoppers encountering unfair levels during the pandemic and less likely to shop with businesses as a result.
These are some of the key findings of a new report produced by Retail Week, in partnership with DemandTec by Acoustic, Priceless: How AI will win the retail pricing war.
The report includes in-depth analysis of a global study of 840 consumers in five countries – Brazil, France, Germany, the United Kingdom and the United States – conducted by DemandTec by Acoustic.
Grocery under the spotlight
Grocery was the hardest hit sector with 55% of consumers reporting they had encountered unfair pricing during the pandemic, as shown in the graph below.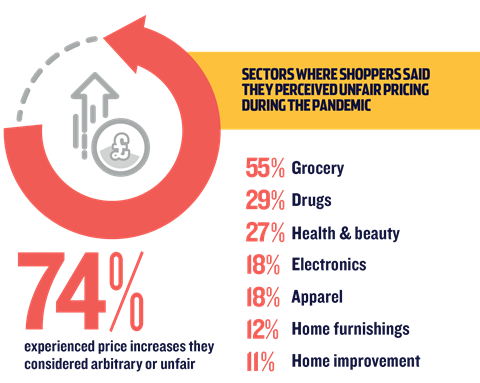 More worryingly, however, the same study revealed that 44% of grocery customers that encountered unfair pricing did not shop with the retailer and said they will not shop with them again as result.
A further 25% did buy from the store, but also said they will not shop there again.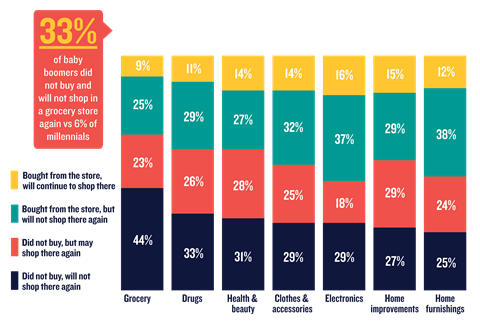 It's not alright if the price isn't right
In a market fractured by the coronavirus pandemic, consumer loyalty is hard won and easily lost.
The survey reports that 34% of shoppers consider price to be the key contributor to a positive – or negative – shopping experience.
Across all retail formats, price is significantly more important than product quality (28%) and availability (18%). In grocery, 66% of respondents said price would be 'extremely' or 'very' important to them, versus 61% who felt this way before the pandemic.
The implications are clear: retailers' pricing strategies must respond quickly to new shopper circumstances and preferences.
AI could be a gamechanger
With constant price fluctuations across the market, retailers need to be able to respond at lightning speed. The technology has been available for retailers to do this for some time, but for many it remains a manual process.
But this could be about to change.
AI-powered pricing is now a major focus for 10% and a moderate focus for 30% of senior US executives from large or national retailers, according to an RIS News and DemandTec by Acoustic survey carried out in May.
The study underscores the problem: manual processes account for 40% of pricing capabilities, while 53% deploy a mix of automation and manual processes. Just 7% are fully automated in this area.
In addition, 70% of retailers with manual pricing are now more willing to take humans out of the equation and rely on AI-powered and dynamic pricing after the pandemic.
These insights, however, are just the tip of the pricing iceberg.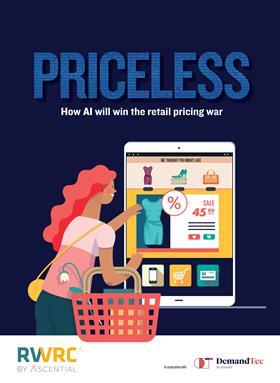 Download the full report, Priceless: How AI will win the retail pricing war, today to discover:
How pricing impacts how nearly 850 global consumers feel and shop
The impact of unfair pricing by the retail sector
Where leading US retailers are investing in their pricing strategies
International case studies from Dutch retailer Albert Heijn and Carrefour Brasil

DemandTec by Acoustic is committed to taking AI pricing to new heights. With deep and commanding worldwide retail pricing domain knowledge and experience, DemandTec enables retailers and CPG partners to deliver optimal pricing, promotions and markdowns to thrive in today's hyper-competitive retail landscape. DemandTec addresses retail pricing challenges today and into the future with relentless focus, commitment and ongoing investment.
View full Profile