Snapchat has extended its geofilter technology to allow retailers to advertise to users nearby their stores for up to a year.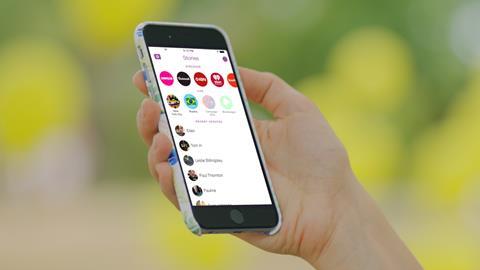 Retail partners can purchase the space surrounding their outlets to push bespoke augmented-reality filters to Snapchat users.
Previously space could only be purchased for a maximum period of one month.
A Snapchat spokesperson said allowing retailers to deploy geofilters for an extended period of time would let them "create designs to match marketing campaigns or support seasonal promotions."
Retail partners including River Island and New Look have teamed up with Snapchat in recent months to create bespoke filters in order to target millennial shoppers.
The social network platform, which has opened a pop-up store in New York to drive sales of its video-recording Spectacles, offers a variety of advertising options for its retailer partners and launched Snap Ad technology for businesses last June.