Research shows 80% of all shoppers that have made a purchase with brands since March have been newly acquired customers. However, these new shoppers are extremely fickle and are shopping around. What can retailers do to attract them back during the biggest online Christmas ever?
2020 looks likely to bring an ecommerce Christmas as shopping in November – including the all-important Black Friday peak – will be done almost entirely online.
But after a bumper year for ecommerce, retailers have a wealth of new customers to target.
In fact, 80% of all shoppers that made a purchase since March 2020 were new customers, according to research from customer engagement specialist Braze.
However, those new customers won during lockdown are incredibly promiscuous.
Retention rates for such shoppers dropped to just 3.32% after three months, compared with 7.86% during normal times.
This is even dramatically lower than the notoriously fickle customers acquired during the festive period.
| Time period | Covid-19 era | Non-Covid holiday | Non-Covid, non-holiday |
| --- | --- | --- | --- |
| Month 1 | 13.67% | 11.60% | 12.35% |
| Month 2 | 6.76% | 7.43% | 9.09% |
| Month 3 | 3.32% | 6.33% | 7.86% |
Source: Braze
However, James Manderson, general manager and vice-president for success EMEA at Braze, says retailers should focus on re-engaging these customers.
"The old adage that it's much more expensive to acquire a new customer than retain one that you have some form of relationship with continues to be true," he says.
But how can retailers go about enticing this new throng of customer to purchase during the Golden Quarter? We highlight six ways retailers can win back these shoppers.
Engage with new shoppers early on
Communicating with customers soon after their purchase is critical to retaining them. Manderson says retailers that did so at the beginning of lockdown experienced four times higher retention rates over a 30-day period.
Retargeting campaigns – ads that follow browsers or buyers onto different web pages reminding them of products and services – can be highly successful, but they are also expensive. Manderson says retailers should encourage shoppers to opt into push messaging and communicate with them that way soon.
Follow-up emails after purchase to see if the customer is happy with their service, ask for a review – this is a tactic Amazon uses – or even push relevant offers are an effective reminder to come back to a retailer.
Take a multichannel comms approach
When channels don't join up, it can create a confusing experience for the consumer.
"There's nothing worse than a mismatched experience," says Manderson. "Getting an abandoned cart message or a 20% discount popping up just after you've purchased something because it doesn't know you've bought it on the app."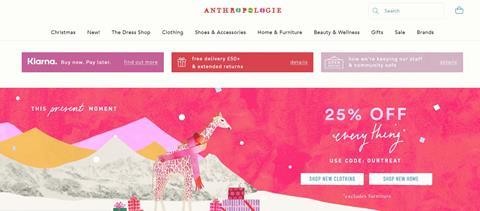 This can put consumers off shopping with brands in the future.
Meanwhile, a multichannel communication approach, which reaches customers via email, mobile and desktop, is much more effective in terms of re-engagement.
Manderson also recommends trying underused channels such as web push notifications, which can be sent to a website visitor on a desktop, to re-engage shoppers.
This is an approach that Anthropologie has taken. The fashion and home retailer wanted to communicate with people browsing on their site and inspire them with new products, so it started sending web push notifications.
The retailer started by just pushing text-based messaging but over time added creative graphics and product images, which drove impressive results – click-through rates were 22% above the industry average and conversion rates 17.5% higher, according to Braze.
Anthropologie has built an 800,000-strong audience for web push subscribers and it has become a meaningful channel for the retailer.
Rewarding loyalty
Many retailers offer big incentives for shoppers to make their first purchase, but few offer any beyond that initial experience. Consider offering additional benefits for shoppers to return, such as free delivery.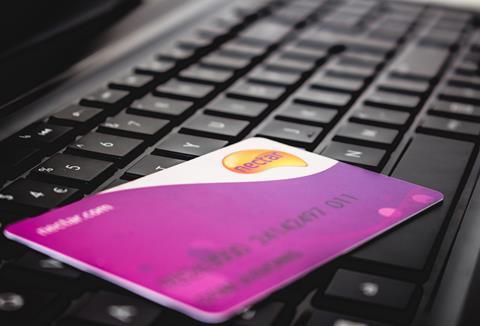 Of course, those with loyalty programmes should encourage first-time shoppers – and even offer incentives – to sign up.
Communicating loyalty offers can deepen a brand's relationship with a customer leading up to the Christmas peak and remind those that have not interacted for a while of a retailer's product offer. It also paves the way for enticing offers during the holiday season.
"We know that this year, more than ever, our customers are looking to make their money go further and find little ways to help with the cost of Christmas"
Sainsbury's is really pushing its Nectar loyalty scheme this Christmas and offered vouchers worth double the usual value last week ahead of Black Friday.
Sainsbury's loyalty marketing manager Jimmy Galloway said: "We know that this year, more than ever, our customers are looking to make their money go further and find little ways to help with the cost of Christmas."
Incentives do not have to involve discounts. Free delivery, gift wrapping – this is something TK Maxx offers to its loyalty card members – and experiences can also be offered. Harvey Nichols offers its loyalty card members rewards such as express alterations to clothing and an at-home stylist session.
Show empathy
Consumers are craving empathy during this difficult time and are looking for brands that align with their view of the world. In fact, customers are 1.7 times as likely to make a purchase from brands that successfully demonstrate human communication, according to Braze research.
This is particularly prevalent in millennial shoppers, with 41% extremely or very likely to ditch a brand if their response to staff or customers during the pandemic doesn't fit with what they feel is important.
Retailers need to act responsibly and be human in their communications. But this must be genuine as there has been a backlash against what has been viewed as faux empathy.
Manderson says: "It's really important to avoid what became wallpaper during lockdown: 'Hey, I'm a random brand that you once bought an electrical extension cable from – don't worry, I'm here for you.'
"In a lot of cases it just reminded people they'd opted out of something in the first place."
However, there are lots of positive examples. Nike won plaudits earlier this year for its 'Play for the World' campaign, which reinforced that we must all do our bit and play inside.
Its ad featured images and videos of people, including top athletes like basketball star LeBron James, working out in their homes to encourage people to keep fit but do so indoors.
Manderson believes empathetic marketing is here to stay. He points to online florist Bloom & Wild, which realised that Mother's Day is a sensitive time for some shoppers so gave its database an option to opt out of comms around the day last year.
The campaign drove lots of goodwill – positive customer feedback increased by five times – and was even praised by MPs in the House of Commons who called for more brands to follow suit.
This year, Bloom & Wild went one step further and personalised its website so those opting out saw no mention of Mother's Day on its homepage, navigation or product pages. It has also replicated the opt-out campaign for Father's Day and Valentine's Day.
Building community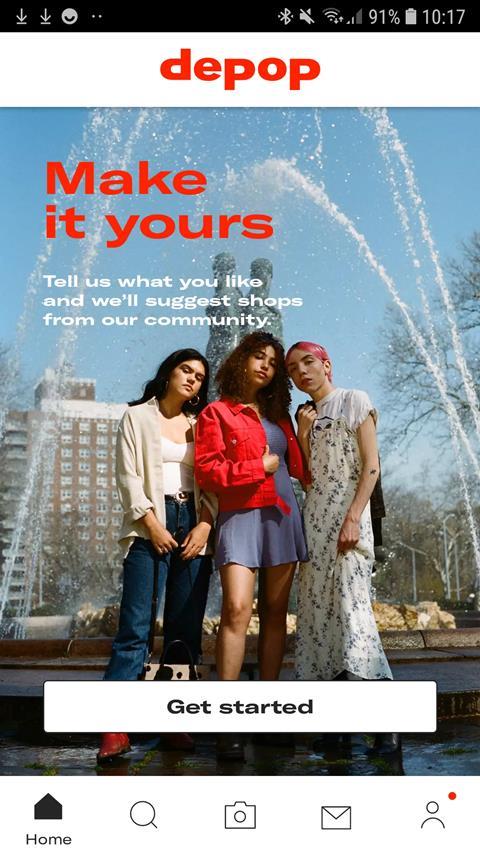 Another way to build loyalty without resorting to offers is to embed new customers into your community.
This is an approach Depop has taken. During the height of the pandemic, the fashion marketplace focused on building a strong community to give consumers a place to connect online.
It worked hard to make sure its customers were served with the right content at the right time and encouraged them to connect with each other virtually.
Open rates increased by 14% from the second quarter to the third quarter of 2020 as it used testing to find out what messaging resonated with customers. Meanwhile, click-through rates advanced 3%.
Depop senior vice-president of growth Ianina Lucca explains: "We are a community-led business. Our platform exists primarily for the advancement of our community from a creative and entrepreneurial perspective, allowing them the space for self-expression and individuality.
"In terms of the in-app experience, we again lean heavily on our community to guide us on ways to better their experience, hosting focus groups to make sure that we're aware of their needs from a seller and buyer perspective, and able to anticipate what we need to adapt to quickly."
Using comms triggers
It's important to not just communicate regularly with retailers, but to contact them at the right time.
"When you send comms is just as important as what you send"

James Manderson, Braze
Marketing messages that are sent following a trigger are far more successful, says Manderson. "When you send comms is just as important as what you send," he explains.
Classic triggers include when carts are abandoned, products are added to a wishlist or shoppers browse a certain item.
Manderson says retailers need to be analysing behaviour in real time for this technique to be successful as comms should be sent as soon as the cart is abandoned.