As we race towards the end of the year and strategies for 2021 start to take shape, we take a look at how retailers can make easy wins and face the year ahead with confidence – themes that are central to RWRC's Recovery 2021 masterclass
Retail should be proud of itself for the courage and strategic conviction it has shown this year with so many businesses acting swiftly and smartly during the strangest of times.
Although to consumers little may have changed on the surface, retailers and brands have been pedalling faster than ever to keep operations running smoothly.
Virtual boardrooms have faced some of their toughest decisions, operations have been altered at lightning speed, digital strategies overhauled and investments pivoted at the last minute. The challenges have been relentless at times but as we step into 2021, retailers will face further obstacles.
Navigating a challenging future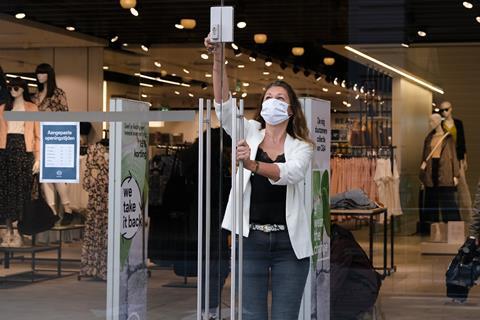 Coronavirus is not going anywhere fast and the prospect of further lockdowns and restrictions are looming. What this could mean for retail is unclear at the moment but businesses must shape their strategies to sustain growth and achieve success in new ways.
Meanwhile, there will be many adjustments needed as the UK's transition period after leaving the EU ends on December 31, and, more generally, consumers' purse strings will be tightened with the country enduring another recession.
Despite the uncertainty 2020 has brought, there has also been a lot of positivity, with the retail industry proving it can act fast under pressure and adapt to meet demand under the most strained circumstances.
As Retail Week editor Luke Tugby flagged earlier this month, retail is tackling challenges head-on with courage. Many are doing so with levels of success that even they had not dared to predict at the start of the crisis.
PwC anticipates that most sectors, including retail, will return to growth in 2021
There are signs that retail is on the road to recovery. For instance, total retail sales for September were up 5.6% year on year, compared with a 0.6% decline in September 2019, according to the BRC-KPMG retail sales monitor.
PwC anticipates that most sectors will return to growth in 2021, including hard-hit sectors such as retail.
"There is still significant uncertainty over the pace and path of the recovery, especially in light of the growing number of cases," the accountancy firm said.
"Our expectation is that the UK economy would recover to the pre-lockdown levels by the end of 2021 under the 'contained spread' scenario and in the middle of 2023 under the 'further outbreak' scenario."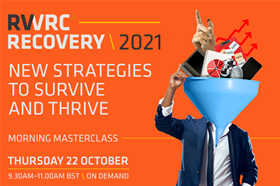 Find out how your business can manage through uncertainty
Tune into the Recovery 2021 masterclass on October 22 to hear from retail leaders and industry experts – including Ikea, the Co-op, Secret Sales, Capita, Olio and Mirakl – access analysis and watch exclusive panel discussions.
Keep consumer needs front of mind
Preparation for the year ahead is integral and despite the outlook being uncertain, retailers must attempt to find solutions that work for the customer and their bottom line.
"Next year could be every bit as unpredictable as 2020," says Kyle Monk, director of insights at the BRC.
"What happens to sales and prices will depend on everything from the success in fighting the coronavirus, to whether the UK managed to secure a tariffs deal on Brexit. Without a deal, supermarkets and their customers could face over £3bn in tariffs on food – pushing up prices in store."
Exclusive Retail Week research, based on a nationally representative survey of 1,000 consumers in August, suggested consumers will feel less confident about their personal finances in 2021.
Consumers want value for money – retailers must keep that front of mind
The survey found 40% of consumers feel less confident about their personal finances but on a more positive note, 58% expect to have the same income available for discretionary spend, suggesting that some will continue to shop.
Shoppers are therefore likely to be more price-sensitive and so it is key retailers ensure price points are spot on. The survey found that relevant offers and discounts tailored to a consumer from a brand they like will encourage 62% to shop.
However, customised websites and messaging that suggests products similar to ones previously purchased are only preferred by 17% and 24% of consumers respectively.
Retailers must keep consumer wants at the top of their agenda when planning pricing as cash-strapped shoppers are on the hunt for value for money.
Ecommerce must be a priority
At the start of UK lockdown in March, ecommerce activity accelerated to a point previously not expected to be seen until 2030.
Capita innovation director Alan Linter says: "The opening up of the economy has seen this number drop but we are still six years ahead of where we would expect to be seen at the start of 2020."
This proliferation of ecommerce is only expected to continue with retail web traffic increasing as we head towards Christmas.
Data from research intelligence agency The Smart Cube revealed a 6.6% uplift in average daily visitors to retail websites in the week beginning September 27, compared to two weeks previously.
Retailers must ensure their ecommerce operations are up to scratch as we approach the peak period and move into next year
Linter predicts that if this pattern continues a third of all retail transactions could be on digital channels, potentially a 50% increase on last year's volumes
"A higher number of online sales from the Covid six-year shift, a shift to later [December] transactions and lower confidence make for a volatile trading period," he adds.
As a result, retailers must ensure their ecommerce operations are up to scratch as we approach the peak period and move into next year. The pandemic has already accelerated investment plans for many and it is key that retailers do not take their foot off the pedal now.
Virtual customer service has become a staple of online offerings for the likes of Dixon's Carphone, while Tesco doubled the number of online delivery slots it offered from 600,000 to 1.2 million in just five weeks.
Whether it is streamlining the online user experience, improving the supply chain or adding more tech-minded people to your team, ecommerce must be a priority for the year ahead.
Investments in offline and online strategies are key
Some of the changes required of retailers to keep pace in the year ahead are expensive and drastic but it is the retailers that have invested, and continued to invest, in their store and digital activity that are reaping rewards.
Retailers may be rightly concerned about investing at a time when managing the bottom line is so crucial but, with so much change in consumer behaviour and purchasing decisions, there is no time for businesses to rest on their laurels.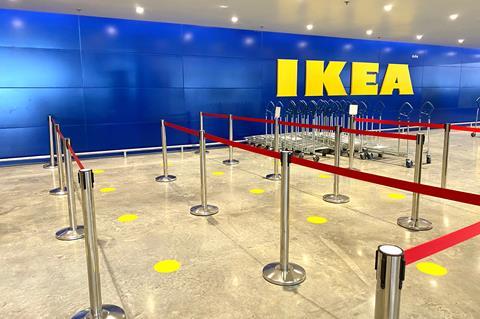 Ikea, for instance, has shown resilience and adaptability during the pandemic. Despite a dip in full-year sales, the DIY and homewares retailer opened 26 new locations across its global store estate during the year with new city-centre outlets in Shanghai, Seoul, Moscow and Tokyo.
The retailer and its franchisees plan to open a further 50 stores worldwide, 30 of which will open next year including the brand's first UK city-centre store in London.
Despite coronavirus-related restrictions and subsequent nervousness from shoppers about visiting physical stores, group boss Jesper Brodin is resolute the retailer will continue investing in store openings
"Eighty per cent of our customers start their shopping online but very few are channel-specific," he said.
Ikea's store visitor numbers fell only 15.8% during the year to 706 million despite weeks of closures across its global estate as shoppers used time at home as a chance to spruce up their living spaces.
It is not just homeware chains that have continued to invest throughout the pandemic.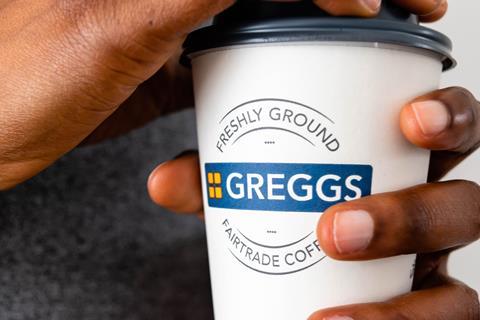 Greggs has accelerated its digital drive, rolling out its click-and-collect and home-delivery propositions at a quicker pace than previously planned. The high street food-to-go chain is also resuming its store opening programme and will open net 20 new stores in its financial year.
Another retailer putting its efforts firmly on growth is H&M, which has been heightening its focus on driving full-price sales, creating new collections, renegotiating more favourable rental terms and right-sizing its store estate.
This activity saw it return to profit in its third quarter, the three months to August 3 – an impressive feat given the battering the fashion sector has received in 2020.
Take inspiration from the grocers
Unsurprisingly, given the stockpiling of loo rolls and hospitality curfews, the grocers have come out of this period with a slightly rosier disposition.
Fellow retailers can take a leaf out of grocers' books and, rather than batten down the hatches when things get tough, find new ways to innovate and keep customers coming back.
Tesco reported a 29% jump in pre-tax profit to £551m in the 26 weeks to August 29, driven by a 6.8% rise in group sales to £26.7bn. A significant 69% spike in online sales helped bolster sales across the business as the grocer more than doubled its online order capacity to 1.5 million slots per week.
The supermarket giant has also been on a drive to boost customer loyalty with its Aldi Price Match scheme across 500 branded and own-label lines and its Clubcard loyalty scheme. Clubcard members are currently benefiting from Clubcard Prices on around 2,000 lines, while members of Tesco's £7.99-a-month Clubcard Plus subscription service get 10% off two 'big shops' a month in-store.
Tesco's work to boost loyalty by strengthening its reputation for price and quality will remain key into 2021.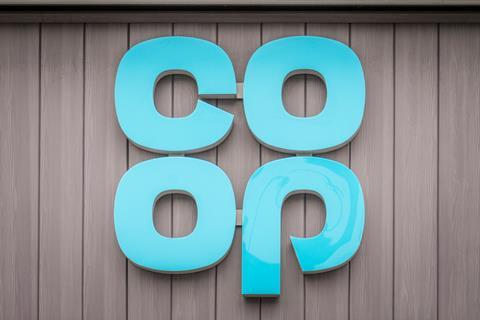 The Co-op has also focused on revamping its membership scheme, overhauling customer rewards on purchases and doubling the funds going to community groups.
The new scheme provides more personalised offers – allowing members to choose two tailored offers a week, as well as exclusive in-store-only discounts.
The grocer reported a sales rise in the first half of the year "as customers shopped closer to home and ate out less frequently during lockdown". Group underlying operating profit doubled to £121m even though costs rose steeply as the retailer adopted measures to trade through the pandemic.
The Co-op is investing in pricing and customer-facing technology, as it aims to keep the core food business relevant to more price-conscious consumers.
With its customers' growing preference for online shopping showing no signs of diminishing, the retailer is investing in back-office AI range-forecasting software and robotics for delivering grocery orders and also for more efficiently packing them.
The discount grocers are going digital too. Aldi had made its foray into online, recently launching a pilot click-and-collect proposition. Hailed as one of the business' "most significant" strategic initiatives since it opened in the UK 30 years ago, Aldi is expected to expand the trial into more stores soon.
With many shoppers still anxious to venture into physical shops, this could be a strong move for Aldi in the lead-up to Christmas and one that others with a limited ecommerce presence should take inspiration from.
Now is the time to tread your path to recovery
In spite of the uncertainty and disruption thrown at the sector this year, one thing that is abundantly clear is that retail will not give up without a fight.
From re-evaluating tech investments to adapting operational and digital strategies, retailers can – and are – treading a path to recovery.
However, retailers who want to survive and thrive in 2021 must take action and invest now, despite concerns around controlling the bottom line, and have an innovative mindset to mitigate against further disruption.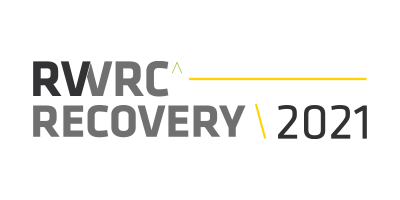 Get your pass for RWRC's Recovery 2021 masterclass
Join Retail Week on October 22 for our free Recovery 2021 virtual masterclass: a deep dive into how businesses can make easy wins on the road to recovery for their end-to-end operations.
Register today for your free pass to Recovery 2021 – plus by registering you will get exclusive access to the Supply Chain 2021 report before it publishes on October 21.