Poundland is taking the plunge into online retail with the launch of a trial ecommerce site offering around 2,000 products.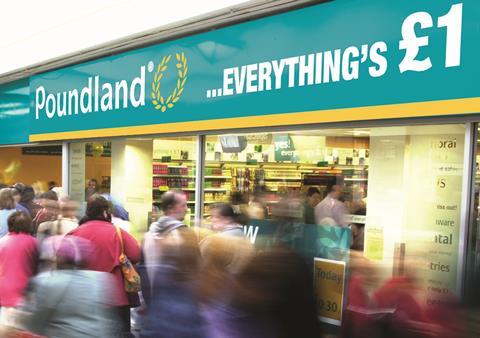 Trial ecommerce site will offer around 2,000 products
£4 delivery fee, except on orders over £50
Chief executive says "significant potential" in launching online
The site will be available for UK shoppers only and there is no minimum order value, the value retailer said. However, customers will be charged a flat £4 delivery fee per order, except for orders over £50 which will be free. Delivery will take between four to five working days.
Value retailers have been reluctant to move online because of the costs involved. Plans by Poundland to move online have been in the pipeline for the last few years, but it has only decided to make the move now.
Poundland chief executive Jim McCarthy said today: "The online shopping market is a rapidly growing channel and one which could provide a significant potential opportunity for us. This trial is an important first step towards giving more customers access to our amazing value."
The retailer said the website will offer "household brands" and its own ranges, including Jane Asher's Kitchen, Tommy Walsh's DIY range and the Make Up Gallery cosmetics line.
Poundland is also set to complete its £55m acquisition of 99p Stores, after the Competition and Markets Authority last week gave provisional clearance for the deal.