Google has launched its contactless payment technology in the UK today with a model that supports contactless and in-app purchases.
The technology supplier has followed Apple by introducing its Android Pay technology to the UK market today.
The UK is the first market that Android Pay has launched in outside of the US, where it was debuted last March.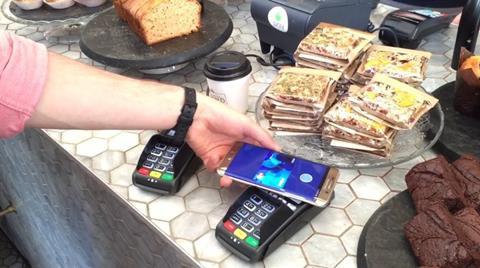 The technology provider's UK launch has 500,000 merchant partners including Boots and Aldi, although Google has said its contactless pay technology is supported everywhere contactless payments are accepted.
Android mobile users can access the contactless payment technology for purchases over £30 by unlocking their phone either with a pin or a fingerprint, while payments under that amount can be made by tapping the user's phone onto the payment device.
Unlike Apple, which has only supported contactless payment technology with iPhone 6 models onwards, Android Pay has been designed to integrate with all near field communication (NFC) enabled phones.
Google senior director of product management Pali Bhat said: "The majority of Android devices will be able to use the technology and certainly any Android phone made in the last three years."
Google is betting on wider adoption of contactless payment technology by offering it to as many customers at launch as possible and has also added payment capabilities for the London Underground to drive usage.
Android Pay will also support in-app purchases and Google is launching a scheme called Android Pay Day, which will operate on the last Tuesday of each month starting in June and allow retailers to offer special offers and promotions to Android Pay users.
Contactless payments are growing at pace. Visa said the method surpassed 3 billion in Europe last year and Mastercard has said that all new payment terminals in the UK will be contactless-enabled from next year onwards.