Snap has unveiled its Augmented Reality Enterprises Services (ARES), a collection of digital tools designed to help businesses integrate Snap's AR technology into their ecommerce channels.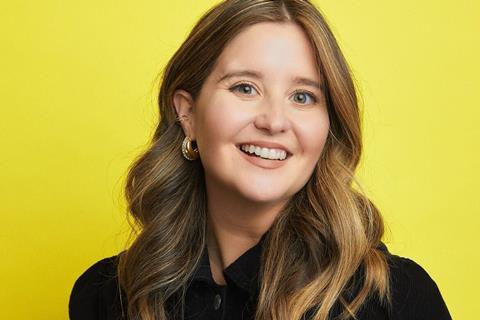 The ARES solutions include the shopping suite, which consists of products and services aimed at providing an immersive and personalised experience.
Snap's head of AR enterprise product strategy and product marketing, Carolina Arguelles Navas, told Retail Week the company has been preparing the launch for a few years and the first industry it is launching in is retail.
She said the shopping suite provides products and services such as a 3D viewer, an interactive visualisation tool that allows shoppers to see every detail of a product, as well as AR try-on where shoppers can virtually try out new products on themselves by uploading an image or using AR on the product page in real-time.
Another tool is a fit finder, which uses AI-enabled technology to provide consumers with fit and sizing recommendations tailored to their style, height and shape.
"Shopping suite is ARES' first solution we're launching in retail and the main goal is specifically to solve various challenges retailers are facing," she said.
"There is a lack of customer confidence in retail. In fact, 70% of shopping carts online are abandoned. There's a 30% to 50% return rate online because customers aren't satisfied with their purchases.
"This, plus a lack of customer loyalty to brands, has led to challenges and excess costs for retailers. We feel that the shopping suite can solve these problems, unlike other past technologies."
Advanced tools including the 3D viewer, AR try-on and fit finder will be embedded in the retailer's apps and websites with the help of Snap's in-house team.
"Some of our early test partners are seeing a big impact," said Arguelles Navas.
"Princess Polly, which is an apparel brand, is seeing a 24% decrease in return rate as a result of using our fit finder and AR try-on solution.
"Our first-year goal is to prove the results, drive return on investment and continue to scale. We're excited and we have a lot of demand for the solution already, so for us it's about making sure we have the right set of customers and invest in them."