Amazon Business has rolled out in the UK with a dedicated website aimed at supplying products directly to businesses.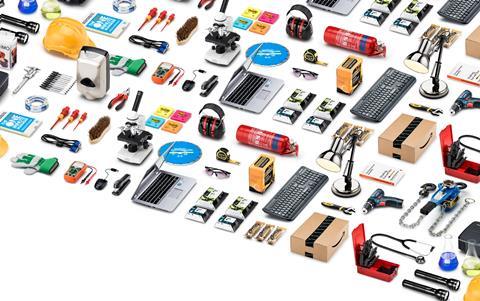 The online retailer launched its B2B division today, supplying over 100 million products catered for businesses across a range of industries and sizes.
Items ranging from laptops and office supplies to lab equipment and industrial cleaning products will be available through the retailer's dedicated business division, and orders will be fulfilled through its existing warehouses.
The launch of Amazon Business in the UK will create jobs included in the 5,000 new permanent roles the retailer expects to add to its operations this year.
The online retailer will offer free one-day delivery for Amazon Business orders over £30, and Prime users will also be able to access unlimited free same-day delivery using the service.
Business specific
Amazon Business, which was launched in the US in 2015 and in Germany in December, also offers users dedicated business analytics to track how their business is spending.
The retailer said it was focused on having very competitive pricing and will offer business-specific pricing and company discounts.
The etailer will also offer itemised detail on products purchased using a Visa commercial card issued by a handful of banks including HSBC and Lloyds Bank.
The bulk of products being sold through the online retailer's dedicated business division are supplied by existing Amazon Marketplace sellers, although the etailer has bolstered its business-specific product offering in the past year.
Head of Amazon Business UK Bill Burkland said: "Whether you are a sole trader, a buyer in a mid-size company or a chief procurement officer in a large multinational organisation, Amazon Business has the products and capabilities to serve your needs.
"Amazon Business combines more than one hundred million business products with a new set of unique business features – from reporting and analytics to spending limits and purchasing workflow approvals."