Personalisation is key in the delivery war as multichannel retailers take a more personal approach. Lindsay Clarke investigates.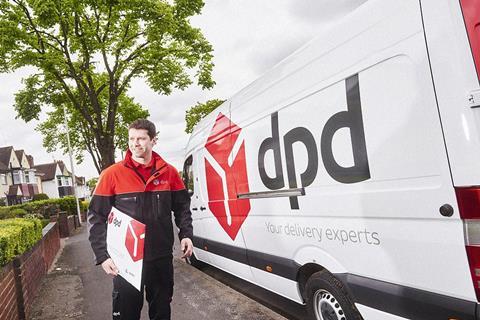 Last summer, New Look launched an online delivery option that allows customers to select their preferred day and specific one-hour slot to receive their goods.
Although some supermarkets offer similar personalised delivery options, the fashion retailer, which operates 584 stores in the UK, claims it is the first in its market to go live with such a service. Since then, New Look's foray into personalising deliveries is bearing fruit.
Dan Monaghan, managing director of group operations for the retailer, says measures of return on investment per order, rates of denial of delivery and customer satisfaction have all been positive. "In all the direct measures of ROI, we've seen good double-digit growth."
The service was developed with next-day delivery specialist DPD and is called Precise. Online-only retailer Asos also uses the service.
Although initial ROI measures have been positive, New Look views the necessary investment in operations and back-end technology (see box) in broader terms than the simple impact on sales, margins or customer satisfaction.
"Loyalty and brand reputation are two important things when we look at delivery"

Dan Monaghan, New Look
"Loyalty and brand reputation are two important things when we look at delivery," Monaghan explains. "Then you start thinking differently about margin versus marketing spend. Marketing spend is now much more than just traditional and digital media. That is why the DPD Precise marketing is on our customer emails and in stores. It is a tool we can use to drive people to the website.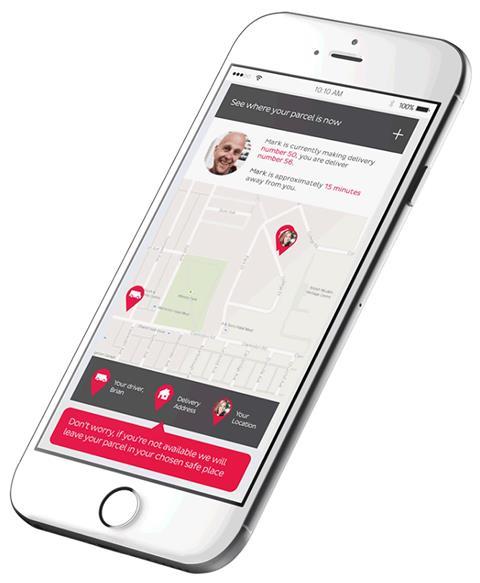 "We are seeing delivery more and more as a reason for people to come and shop with us. In terms of investment, it is far more margin-efficient than product promotion."
As such, personalisation of the delivery offer will not end with next-day or a named hour. Groups of customers are likely to see an offer based on their spending or profit history with the retailer, Monaghan says. "The industry is already moving in that direction."
In the future, retailers could base delivery options on individual customer history, rather than a segment of customer, he adds.
"Instead of treating people as a group, you treat them as individuals. What you see on the website, in the delivery options, in emails, in marketing and promotions will all depend on that customer data."
However, Monaghan points out the data analysis to produce such tailored delivery offers is enormous. "We are not ready for that yet," he believes.
Competition intensifies
New Look may be one of the leaders in personalising deliveries in the UK, but it is not alone. Toby Paxton, retail operations practice partner with Deloitte, says personalising delivery has been a battleground for retailers for more than a year, and competition will intensify during 2017.
Customers are making choices of who they shop with based on fulfilment

Toby Paxton, Deloitte
"Customers are making choices of who they shop with based on fulfilment, and retailers have to be available to them or they will shop elsewhere if they don't like the price for delivery or other parameters that are important," he says.
Consumers are already getting used to being treated differently by retailers according to how they shop because of the way online promotions work, he adds.
Tailoring deliveries to their behaviour is the next logical step, Paxton believes. "Personalisation is inevitable. Retailers will think about it in all dimensions of business, whether that's pricing and promotion or the delivery proposition they offer."
Although the subject of personalised delivery is moving to the top of the strategic agenda for many retailers, they are also aware of the costs involved in a more flexible model, Paxton adds.
"There is a corresponding profitability issue. We are seeing major investment in operations to take on this challenge. There is a huge investment in warehouse management and automation.
"As online shopping grows, so does its propensity to erode profit, but look at what retailers are doing with analytics and wider data sets. If they can apply predictive analytics to optimising price mark-downs and inventory, it is not too much of leap to apply the same precision to fulfilment costs and look to optimise them around individual customers or key demographic groups of profitable customers."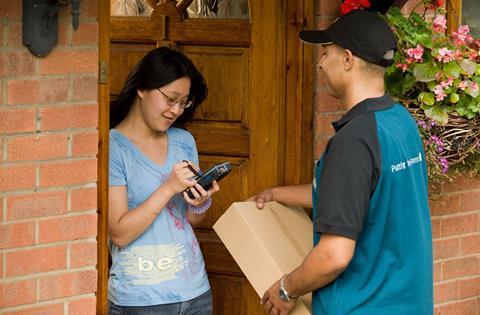 However, retail organisations will need to understand the true cost of serving the customer in complex supply chains with multiple delivery options.
"Retailers never really understand this – the true cost to fulfilling an order in store or online.This relies on retailers getting to grips with a wide range of data. Once they have that data, the analytics are there today to come up with models that can predict whether the cost will be offset by spending on other items, or not."
As a result, the people who understand the data and supply chains in more detail are becoming increasingly important in retail businesses, Paxton believes. "Supply chain is now sexy. Operations and IT in these areas are more central to retail decision-making than ever before."
Delivery dissatisfaction
It is easy to see why. A survey of 3,589 consumers in the US, UK, France, Germany, Spain, the Netherlands and Italy found 45% had abandoned a basket on a retailer or brand manufacturer's website because of unsatisfactory or unavailable delivery options.
Retailers with both online and offline operations are beginning to understand what personalisation means for deliveries, as customer expectations climb ever higher
Meanwhile, 43% of consumers said that, following a negative delivery experience, they would not return to that retailer within a month. And 38% said they would be likely to never shop with that retailer again, according to the research from MetaPack, a provider of hosted software that links retailers to 400 carriers and 4,000 delivery services worldwide.
But Kees de Vos, MetaPack chief product and marketing officer, says retailers find there are challenges in combining data about product margins, operational costs and customer behaviour in order to produce more personalised, and profitable, delivery options.
"Where it gets interesting is when retailers ask about the margin they can make each basket and what it will cost to have it shipped," he says.
"Combining this information with historic customer data can help understand whether lower margins is worthwhile to keep profitable customers," he says.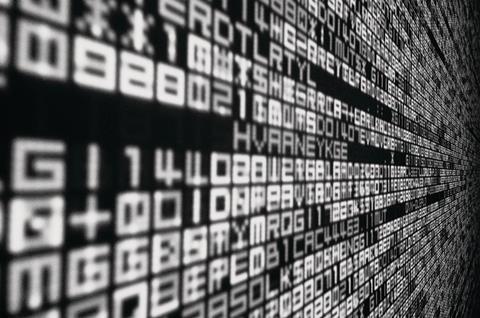 "From our perspective, it is not that complex – we can optimise on data streams from basket content, product origin and cost, and customer information, and then create business rules to flow from there.
"The big challenge for retailers is to get a good view of customers and getting that data right, from both online and offline behaviour.
As with so much else in retail, once you have got the single view of the customer cracked, you can work with it and move forward," de Vos says.
Personalisation is a buzzword consuming ecommerce. But retailers with both online and offline operations are beginning to understand what it means for deliveries, as customer expectations climb ever higher.
Success will depend on getting to grips with data, not just from ecommerce interactions, but from deep within operations and supply chain, as well as understanding customers' in-store purchasing patterns. The race is on to deliver.
New Look: how we personalise deliveries and what (might) come next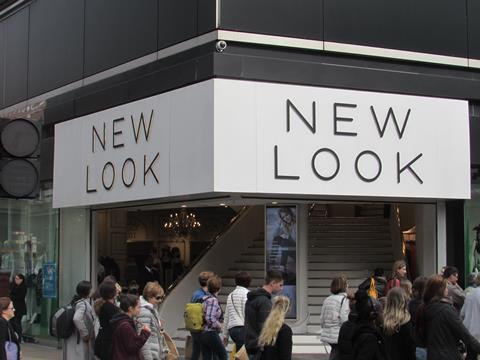 New Look's personalised delivery option, dubbed Precise, launched in August 2016. Close collaboration with its delivery partner gave the retailer time to prepare.
Dan Monaghan, managing director of group operations, says customers were telling the retailer they wanted more choice and convenience in delivery.
"We have got to make sure that there are no barriers. Supermarkets are now offering a choice of slots as standard. It is only natural that people get used to it and want the same from us."
The fashion retailer partnered with delivery firm DPD to plan the project well in advance, he says.
"We met with the chief executive regularly to thrash out ideas. We discussed what is important to us and what might go into the service offering. Because we had these conversations a year ago, we had time to prepare."
Developing systems
New Look had to develop its IT systems so it could give DPD the data it needed to make the service offer a reality.
"The key change was we have to provide data earlier to DPD for Precise to work for next-day delivery. Customers can choose when they want the delivery from the night before so the speed of messaging back to DPD needed to be quicker," Monaghan says.
New Look's method for building its IT, called agile development in technical parlance, helped to speed up the process, he adds.
"It did require some process and operations change, but it was not technically that complex. Our IT is always evolving.
"With the market changing so rapidly, you have got to be able to change IT quickly. The same as in websites or apps, you have to have an agile delivery model."
New Look is considering developing personalised deliveries based on customer loyalty and behaviour. It could also tailor the offer according to demand on the delivery network, to prevent high costs or poor performance during demand surges such as Black Friday.
"Supermarkets already do it. You see a different price by hour for different slots to balance out the delivery network. The challenge we have got is delivery is free if you spend more than £75, and we also offer a £9.99 annual delivery pass, so a high proportion of our customers don't pay for delivery anyway."
Another approach might be to offer customers dynamic discounts for accepting delivery later than usual during times of peak demand.
"Everything is possible," Monaghan believes.
Four ways to personalise deliveries
1. Shopper
Stuart Higgins, retail partner at supply chain consultancy LCP, says: "The advent of big data means retailers are able to collect and collate information about customers' buying patterns and profitability that enable insight into which customers are valuable and which are not.
"That can be taken forward and applied to the delivery offer."
2. Location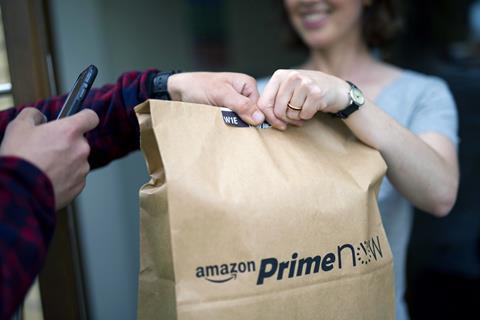 Some retailers, such as Amazon, already personalise delivery to location, by offering same-day delivery only within certain regions.
However, location could provide a more nuanced segmentation of customers based on ease of access and even population demographic.
Patrick Gallagher, group chief executive of On the Dot, a CitySprint brand, says: "Down the road, you might have Rightmove saying what delivery offers are available from the main retailers with the postcode. It could add value to the area."
3. Product type
Different products create different demands on delivery. Supermarkets, in particular, may attempt to keep costs down by splitting customer baskets where data shows later delivery on certain items will be acceptable to customers, says Jason Shorrock, vice president of retail strategy at software firm JDA.
4. Carrier capacity
Aware of the strain on margins, retailers could create flexible pricing for premium delivery slots as a way of smoothing out demand and avoiding high costs during peak periods, Shorrock says.
Retailers could also offer customers product discounts for accepting free deliveries later than usual when demand is exceptionally high.
This feature appears in Retail Week's Supply Chain supplement, out this month. Read the supplement in full here.