50 leaders on their boards' strategy and vision
What should your supply chain and IT strategy look like in the year ahead? We asked 50 leaders from inside the industry and the results were staggering.
Interviewed across January 2023, 50 senior staff working in supply chain and IT positions – who remained anonymous – told us how they really feel about their role, their leadership team and their investment priorities, and the challenges they and their businesses are facing.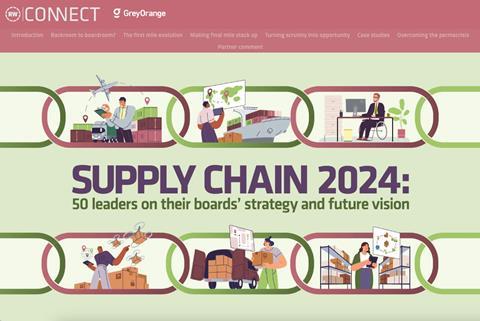 The results uncover a major increase in positive sentiment about the sector and support from leadership.
But they also highlight a concerning disconnect between investment strategies and where these leaders believe money should be directed.
Discover the full extent of what your supply chain and tech leaders really think in Supply Chain 2024.
Get first-hand learnings from those at the centre of the retail sector and discover:

GreyOrange is a global company that modernises order fulfilment through AI-driven software and mobile robots, built together so they co-operate in deciding on and executing warehouse activities that maximise payoffs and minimise tradeoffs to create the highest yield.