TK Maxx has launched a search for potential new sites in London, building on its existing 58 shops in the capital.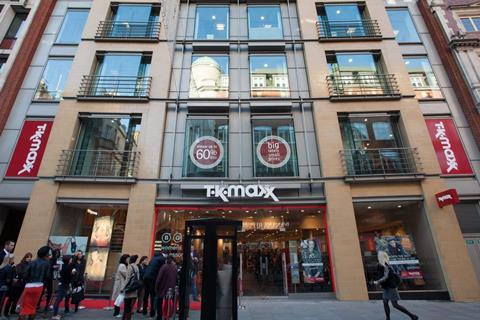 It is reported that various UK retail property agents have been sent a list of locations that the discount variety retailer would consider opening in, according to the Evening Standard.
The expansion could mean more smaller-format branches are set to open, with many opening in areas of central London such as Holborn and Notting Hill.
A further 28 locations outside central London are also said to be potential sites, including Archway and Barnet in north London, Elephant and Castle in south London and Upminster in the east.
Working with property consultancies KLM Real Estate and McMullen Real Estate, TK Maxx is looking at 10,000 to 30,000 sq ft of space.
These stores are smaller than some of the recent deals TK Maxx has been making. A 30,500 sq ft store in Watford is set to open in summer 2023.
The news comes as many other retailers including Jigsaw, Quiz and Crew Clothing are expanding their store portfolios.