Online retailers that add a physical arm to their operations are increasingly commonplace – from Amazon's bookshops to Google at Currys PC World.
What is much less common are those that manage to open not just a bricks-and-mortar store but build a chain of stores that serve as more than physical billboards for the online mothership.
New York-based eyewear retailer Warby Parker has risen to this challenge and now boasts 36 standalone stores in the US, including this one, which opened recently in Seattle.
The other point about this screen-to-store retailer is that it does what a number of beauty merchants do (think Aesop and Malin + Goetz) and makes all of its branches physically different. In this instance, the standout feature is the graphic on the wall behind the "Reference Desk" at the back of the shop. This depicts blue cartoon people, intended to highlight the many different types who shop Warby Parker.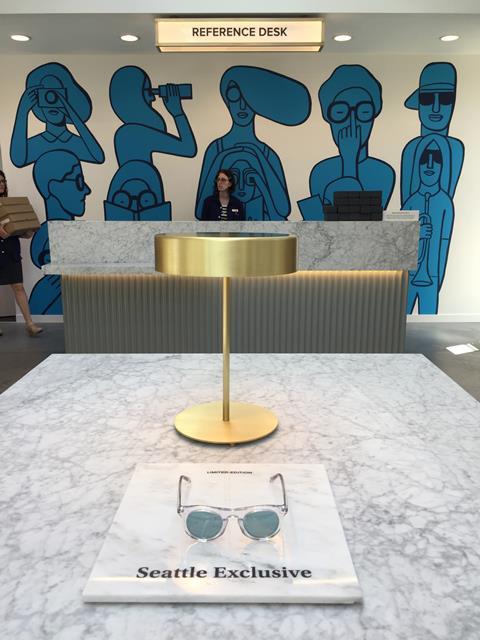 Interestingly, in-store tech is almost absent, for the shopper – although it is used across the store by sales associates. This is an online retailer that sees the high street/main street as fertile territory.