The make-up chain's incarnation in the East London shopping centre adds a level of impactful drama to its glossy retail space.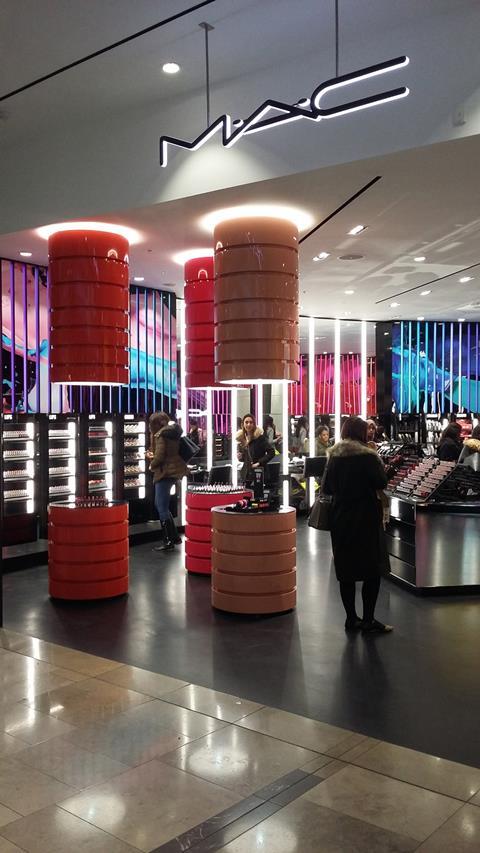 Cosmetics retailer MAC has always provided its shoppers with high-gloss interiors, whether in standalone stores or shop-in-shops, and black has generally been heavily used as the background colour.
Visit the outpost in Westfield Stratford City, however, and things seem to have been taken to an even higher level of slick.
The store is a restrained riot, if such a thing is possible, of colour, and centre stage is occupied by a series of mid-shop circular plinths that act as display vehicles for cosmetics that have been pulled from the perimeter, where most of the stock is shown.
Above these, circular shapes of the same dimension as the plinths are used as shades for the lights that highlight the merchandise beneath them.
The floor is, as should be expected, black, and around the perimeter, mirrors and lights are used to add drama to the landscape.
The combination of black and bright colour with neon lighting makes this one of the harder shops to walk past without sneaking a peak at what's going on, and is an object lesson in making a store say 'look at me'.