Retailers are now offering a more varied approach to mega-sale-day [MSD] events such as Black Friday, with heavy discounting not the only means of drawing in customers, Retail Week's latest virtual panel discussion will reveal tomorrow.
Retail Week has brought together a panel of leading retail experts, including Heal's customer and ecommerce director David Kohn, former Schuh director of ecommerce and customer experience Sean McKee, and Criteo team lead account strategy UK Sean Malkin for the broadcast, The future of the mega-sale-day event, which airs tomorrow morning from 10.30am to 11.30am.

They reveal how this year has seen a marked shift in how retailers approach Black Friday and other mega-sale-day events, with greater emphasis on eco-friendly deals and sustainability over deep discounting.
They also warn that relying on heavy discounting on these big promotional days can backfire, dissuading consumers from regular shopping and encouraging them to wait for such events.
Criteo's Malkin believes there has been a 'massive switch' in focus towards sustainability and said the results of a Criteo survey showed people are willing to pay more for products produced ethically and with neutral carbon emissions. "This year, we saw a lot of 'Green Friday' messaging from many advertisers," he said. "And in China, Alibaba was urging customers to donate to different causes around the world."
Schuh's McKee described the deep discounting that characterises MSD's as a "double-edged sword", adding: "Everybody likes a bargain, but if things are readily available regularly, how desirable does that brand seem to you over time? We've all seen businesses like Debenhams who educated their customers never to pay full price because the next promotion was just down the road – that's really dangerous."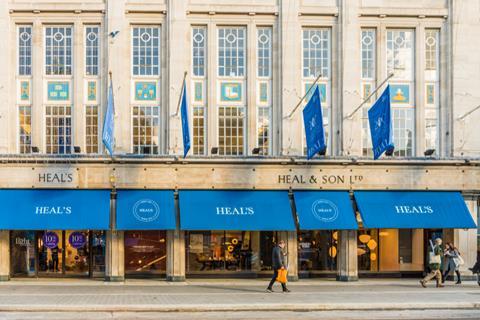 Furniture retailer Heal's takes a different approach by spreading its promotions out across the year and making them more category-specific, rather than focusing on one big-discount event.
Kohn said: "Heal's is a premium brand and we don't want to get the reputation that this thing you want is going to be in an offer in four to six weeks' time.
"Great value has got to be year-round, so that when you have a price drop or a promotion, it's seen as a bonus, not as an integral part of the proposition."
Looking at Black Friday in particular, Malkin said that although ecommerce sales were down by 18% in the UK compared with last year, 2021 Black Friday was still "a prominent day", with 247% growth compared with the first week of November.
In terms of specific categories, jewellery was up by 400%, and clothing up by 250%, while electronic goods were down, in part a reaction to the surge last year of people stocking up on tech gear to enable them to work from home. Travel, unsurprisingly, was up in 2021 by more than 100% on last year, thanks to the easing of Covid restrictions.
The other key takeaway is that the trading window itself is increasing, with supply-chain issues prompting consumers to buy early. Malkin said: "Black Friday hasn't reached the heights of last year, but early-bird deals have been very strong across the board. Looking at the data we've got, there's been a drop in Black Friday but that's been made up for if we look at November as a whole, which is really promising."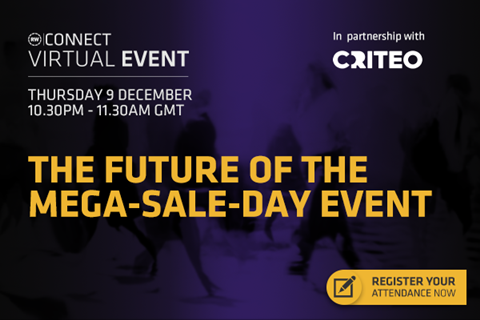 And Heal's Kohn added to the optimistic feel: "If you are a small brand, my advice is to go for it during this period. There are a lot more people shopping, so it's a great time to ramp up your marketing. It will look expensive, but you should be rewarded. Our conversion and average order value always go up – people are in the mood to purchase."
To register for this Retail Week event, please click here.