The children's retailer aims to sprinkle some fairy dust on its UK fortunes.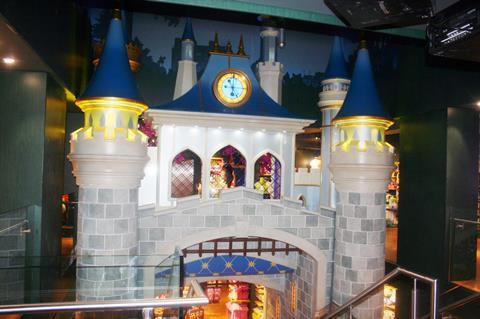 Disney Store's UK adventure has not been a fairy tale for the retailer, which is yet to make a sustainable profit in the country.
Despite sales jumping 7.7% to £120.1m in its year to October 1, 2011, losses widened to £3.8m in the same period. The performance marked the third year in a row that the store has made a loss.
The retailer has had more than enough time to bed into the UK market. It opened its first store here, on London's Regent Street, in 1990. But Disney's fluctuating performance is inextricably linked to the film release schedule. The retailer's strongest sales performance coincided with the release of movie phenomenon High School Musical in 2006, Toy Story 3 in 2010 and Pirates of the Caribbean in 2011.
The retailer tried developing a range of non-character Disney branded clothing, which was sold internationally and introduced to the UK in late 2007, but it proved unsuccessful and is no longer available.
However, despite the volatile profit performance, Disney remains committed to this country. Last year it opened two flagship shops, on Oxford Street and in Westfield Stratford City, and it hopes to sprinkle some fairy dust on its sales and profits as it rolls out a new interactive store design.
The retailer is transforming its stores into mini-Disneylands, investing £300m into the project globally. As part of the revamp, it has rebranded as Disney, ditching the 'Store' from its fascia, to emphasise its entertainment credentials.
The new format includes a mini-cinema and activity area featuring touch screens, which enable customers to select their own Disney music and film clips from a selection of 50 tracks and films that are played in store.
Children are led through areas such as enchanted forests and Disney castles in-store. There is also a store opening ceremony every day, when the first child waiting outside is given an outsize key to insert into a lock at the front of the shop.
The new format was launched in the UK in Aberdeen, Belfast and Milton Keynes in 2010/11 and has been rolled out to York, Bromley and the new London flagships. The retailer intends to refresh the entire 350-strong global estate.
Since 2005, the UK business, which acts as the headquarters for Europe and the Asia Pacific region, has been under the guardianship of joint managing directors Teresa Tideman and John Hobson.
Tideman takes responsibility for merchandising, marketing and visuals, while Hobson handles business operations.
When the retailer entered the UK, its focus was achieving scale and it grew to a £100m business within 10 years. However, Disney's focus turned to profitability and it rationalised its portfolio throughout the noughties, including the closure of underperforming stores. However, in recent years it has begun to open shops again as it looks to grow.
Operationally, the retailer's ratio of employment costs to sales sits at just under 22%. Despite a recent downward trend, this remains high for the industry and Retail Week Knowledge Bank sees this as an opportunity to contribute to sustainable profitability.
The retailer has started to target the adult market with a range of vintage T-shirts and leisure clothing. In 2007, Disney said it aimed to increase its global clothing business to $500m (£320m) by 2012, but has declined to reveal whether it has reached this target.
Other opportunities include baby clothing, which Disney has identified as a growth area and the Oxford Street flagship opened with a much larger area devoted to the category. The retailer launched a dedicated Disney Baby store in Glendale, California this year, although it is unclear whether it will bring the fascia to the UK.
The retailer's recent expansion into new markets, including Denmark, Belgium and Ireland last year, should also propel the business further and help it in its quest to reach the magic kingdom of profit.
Magic Ingredients
Sales Up 7.7% to £120.1m in the year to October 1, 2011
Pre-tax losses Plunged £2m to £3.8m in the same period
Projected online sales £15m, estimated by Retail Week Knowledge Bank
UK stores 56
Management team Teresa Tideman, managing director, senior-vice president merchandising, marketing, visual; John Hobson, managing director, business operations