Jack Wills' sister fashion brand, Aubin & Wills, has opened a flagship store in London's trendy Shoreditch.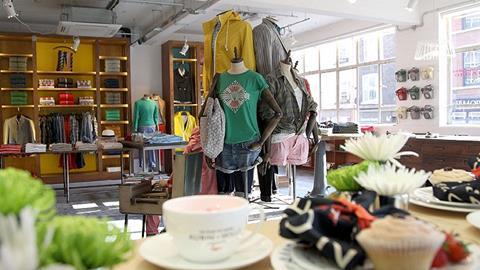 The store's selling space is set on the middle of a three-floor former warehouse.
The lower floor has been converted into a cinema and the top floor is an art gallery.
Jack Wills, which is aimed largely at students, launched Aubin & Wills in summer 2008 to appeal to an older age group of 25 to 35-year-olds. Aubin & Wills now has seven standalone stores and a concession in Selfridges. It is looking for further sites in the UK as well as expansion overseas into the US and Japan.
Jack Wills also opens a new 9,060 sq ft store tomorrow (May 29) on Long Acre in London's Covent Garden.
Jack Wills' former Covent Garden site on Floral Street has been rebranded as Aubin & Wills.