With the removal of Portugal from the government's green travel list, Retail Week analyses just how big a boost this could be for UK retail
Retailers including Morrisons and M&S target domestic holidaymakers, while Joules opens stores at Center Parcs
Mintel forecasts domestic holiday tourism sales to reach 10-year high of £7.9bn this summer
Seasalt boss Paul Hayes expects to benefit at stores in tourist locations from a boom in staycations
Even before the decision by the government to remove Portugal from the travel green list, retailers across categories were gearing up for a huge boost in consumers holidaying at home.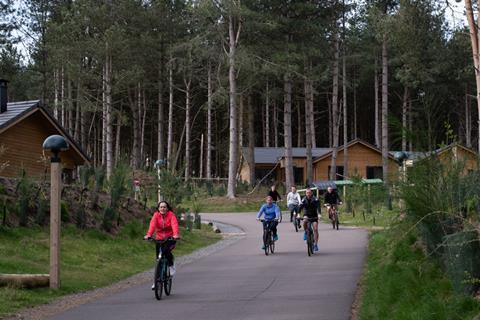 From food giants Morrisons offering 'staycation' click and collect at 440 locations to Marks & Spencer offering Greek, Italian and Spanish-inspired recipies, or Nisa opening up 130 holiday park stores.
The buoyant mood has also felt among fashion retailers with the likes of George and My Wardrobe offering staycation ranges. Joules has gone even further, announcing in May it would be opening five stores at Center Parc sites.
In February, market research specialist Mintel forecast domestic holiday tourism sales this summer would reach a 10-year high of £7.9bn in customer spend.
Part of the anticipated summer staycation splurge was put down to the UK's hugely successful vaccination programme. As of Thursday, Office for National Statistics figures showed 75.9% of adults in England had received at least one vaccine dose, while nearly half of the UK adult population has been fully vaccinated.
Even before the vaccine, UK consumer spending in summer 2020 ballooned, according to the BRC-KPMG sales figures, after the first lockdown lifted, stores reopened and consumers were allowed to travel again. Sales rose 10.9% year on year in June 2020, 4.3% in July and 3.9% in August, which the BRC put down, at least partly, to a rise in staycations.
Breaking free
Following the decision to remove Portugal from the green list, analysts predict another boost in staycation sales.
KPMG UK head of retail Paul Martin says: "As the country slowly reopens, consumers are eager to break free from home and get back into stores, and pent-up demand will drive a much-needed sales boost for high street retailers.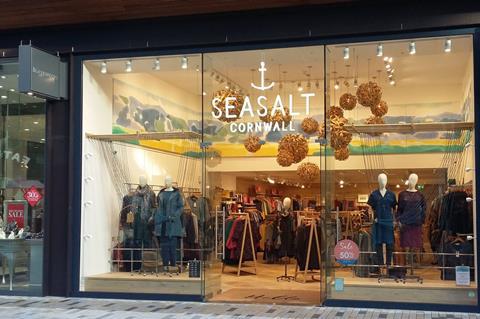 "In addition, particularly for fashion and beauty products as consumers wait for hospitality venues to fully reopen, there is an estimated £140bn of savings that could be used as consumers' moods shifts to spend mode."
Alongside Portugal, other favourite summer vacation destinations such as Spain, France, Greece and Italy are on the Foreign Office's amber list meaning all but essential travel is advised against and those who do travel face a 10-day home quarantine upon return.
Retailers in popular UK tourist spots such as seaside and market towns may enjoy a welcome boost as UK consumers holiday at home.
Fashion retailer Seasalt is one likely to benefit. It has already enjoyed an uptick in sales across its 70-strong store portfolio in the UK and Ireland.
Retail Week understands the retailer has seen strong performances in market towns in the South East, the Midlands and the North, as well as coastal resorts in Devon and Cornwall – even after one of the wettest spring seasons on record.
Chief executive Paul Hayes says: "We've seen strong trading in our stores since reopening and are hoping for an even better summer with footfall increasing every week and, fingers crossed, the full reopening going ahead from June 21. Many of our stores are in resort and tourist locations, so we expect to benefit from a boom in staycations.
"Throughout the last 12 months, online has been incredibly strong, a reflection of our investment in that area. We've got a different balance to the business now, with the majority of our sales online, but we are getting the shops open has reminded us again of how much our customers love the store experience.
"Stores are the best place people can experience the brand fully and there's a genuine connection between our staff and the customers, which is so important to our business."
Sunny outlook
While warmer weather and people staying locally for holidays will be a boost for the apparel sector, food retailers are looking forward to growth as well. Co-op head of customer planning Rachel Halter explains: "We're are planning for success this summer due to a number of factors. The high number of people staycationing, the relaxation of social distancing meaning more people are planning family and friend get-togethers and all this allied with Euro 2020, the return of live music festivals and hopefully a decent summer weatherwise.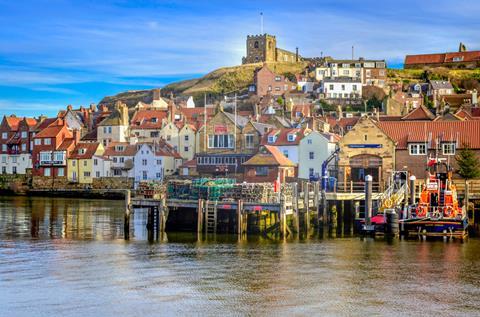 "Many of our 2,600 UK stores are right in the heart of communities that serve British holidaymakers throughout the summer months, so we believe Co-op is a strong position to meet the needs of those holidaying in UK too."
Footfall monitor Springboard's insight director Diane Wehrle says restrictions on international travel are already benefiting local tourism.
She points to data that shows that between June and August 2019, when people were free to holiday abroad, footfall in coastal towns declined more than generally across the UK. Fast-forward to May 2021 and footfall in coastal towns has outperformed local high streets – a decline of 32.6% versus 36.3% respectively.
"The travel ban will undoubtedly benefit UK destinations in terms of increased visitor numbers and therefore spend, as a result of increased staycations," she says.
Springboard data for May also showed that footfall in historic towns (-32%) and market towns (-28.6%) outperformed high streets and shopping centres.
Despite concerns around increased case rates due to the spread of Covid-19 variants, Wehrle says there will "undoubtedly be a benefit to UK destinations, in terms of increased visitor numbers and therefore spend, as a result of increased staycations".
While changes to the volatile list of green travel destinations will come as a blow to many would-be sun worshippers, it could be time for UK retailers to shine after a torrid 15 months.
Sign up for our daily morning briefing to get the latest retail news and analysis