Ashley furious after being warned he risks being in contempt of Parliament
Tycoon accuses MPs of trying to create a 'media circus'
He renews invitation to MPs to vist his controversial Shirebrook base
Sports Direct tycoon Mike Ashley has reacted angrily to MPs who threatened him with being in contempt of Parliament.
Ashley said he was "disgusted" by the warning from Parliament's business, innovation and skills committee, which followed unsuccessful attempts to summon him to give evidence before it.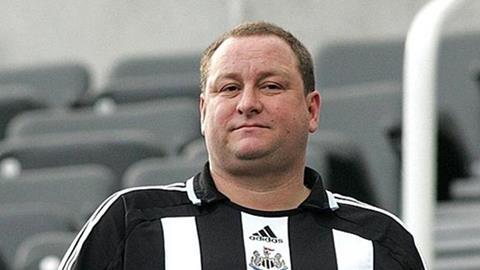 Ashley expressed his annoyance in a letter to the committee's chairman, Labour MP Iain Wright, the Times reported.
Ashley wrote: "I was disgusted to learn that you have adopted a stance that is deliberately antagonistic.
"I believe you are abusing parliamentary procedure in an attempt to create a media circus… which is not in the best interests of any of the people who work at Sports Direct."
Allegations about working conditions at the retailer's Shirebrook base have prompted concern and the scrutiny of MPs.
Billionaire Ashley has previously invited the committee to visit Shirebrook to see the business for themselves. However they have so far resisted.
In his letter Ashley said: "My invitation to the whole committee to visit Shirebrook remains open to you.
"For the avoidance of doubt, if you wish to ensure transparency, I am happy for all forms of media to also be in attendance at that meeting."
Sports Direct has been embroiled in controversy for several months and damaging headlines have affected sentiment towards the business among some in the City.
Sports Direct's share price has plunged since the end of last year and as a result it was ejected from the FTSE 100 at the start of this month.