JD Sports is on the cusp of relinquishing ownership of Footasylum following a protracted battle with the Competition Markets Authority (CMA) regarding the takeover.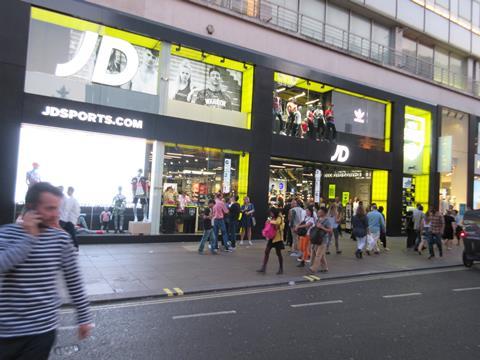 JD Sports' £90m acquisition of Footasylum has been under investigation by the CMA since the deal was first announced in March 2019. Last month the CMA ordered JD Sports to sell Footasylum on the grounds that its ownership of the 65-strong store chain could significantly reduce competition.
The deadline for JD Sports to appeal the CMA's verdict passed earlier this month. According to The Sunday Times, JD Sports' chances of doing so have significantly diminished, although the retailer is still considering whether to request an extension.
JD Sports has previously contested the CMA's stance on its acquisition of Footasylum, and the Competition Appeal Tribunal (CAT) even overruled the CMA's previous ruling last November. But now the CMA is also separately investigating whether Cowgill breached competition rules after video footage of him meeting Footasylum boss Barry Brown in a car park near Bury was obtained by The Sunday Times.
CMA rules prohibit companies from sharing confidential information. JD Sports has denied any wrongdoing and said the meeting was held to discuss personal matters alongside Brown's future involvement in the business and work in ensuring the merger between the two businesses was cleared.