Halfords recorded a fall in Christmas sales as "exceptionally mild weather and ongoing weak consumer confidence" impacted its performance.
The cycling specialist posted a 2% fall in group revenue in the 14 weeks to January 4 as a 1.9% increase in sales across its auto centre division was offset by a 2.5% decline in retail sales.
The retailer's like-for-like sales fell 1.7% overall, down 2.2% across its retail division and up 1.4% across auto centres.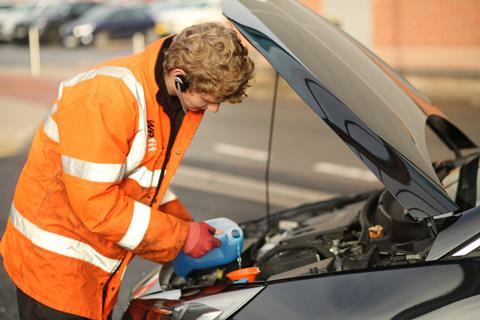 Halfords said it now anticipated its full-year underlying pre-tax profits to be in the range of £58m-£62m, and its profits for the upcoming financial year were likely to be flat on this revised estimate.
Online sales increased 7.5% during the period to represent 20% of the chain's overall sales, with 80% of online orders collected in store.
Halfords' retail sales across motoring categories declined 3.4% in like-for-like terms overall, exacerbated by a 4.6% drop in car maintenance sales. The retailer attributed this fall to "declines in weather-related and discretionary products and services".
The specialist retailer's like-for-like sales in cycling edged down 0.3% against strong comparative sales the previous year, as upticks in cycling accessories and children's bikes were offset by a decline in sales of more upmarket adult bikes.
Chief executive Graham Stapleton said: "This has been a challenging third quarter for the business, driven by exceptionally mild weather and ongoing weak consumer confidence.
"Together, these factors have led us to reduce our profit expectations. Whilst this has been a difficult period, we have managed costs and margin well and our free cash flow remains strong.
"Halfords is a robust business and we firmly believe that the strategy we outlined in September is the right direction for the business."