This year 1.5 million sq ft of leisure and retail space will open, prompting hopes of a thaw in the property pipeline.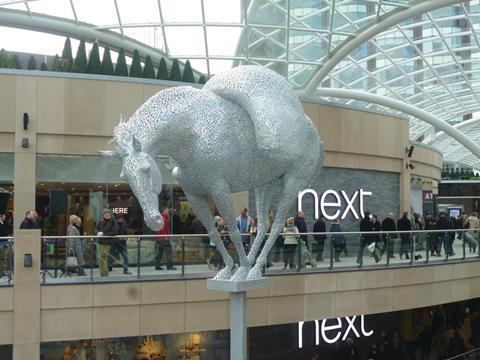 Why are we talking about it now?
Last week's British Council of Shopping Centres (BCSC) Showcase event revealed 1.5 million sq ft of leisure and retail space is expected to have been created this year as the shopping centre development pipeline opens up. According to a report published by BCSC and Lunson Mitchenall, 2013 has shown signs of development life following a fallow 2012 when no major shopping centres opened.
What new developments have opened this year?
Trinity Leeds is the most significant addition to the retail scene and for the city since the opening of Clarence Dock in 2008.
The 300,000 sq ft Whiteley development in Hampshire and the Yate Shopping Centre in Bristol opened earlier this year, and the Jubilee Place extension at Canary Wharf will open in November.
What openings are planned for 2014 and beyond?
At present there are a number of schemes under construction or that have made progress in leasing and funding terms.
They include the 500,000 sq ft Grand Central Birmingham, the 310,000 sq ft Old Market Hereford and the extension of Surrey Quays in southeast London.
How are landlords developing the leisure offer in shopping centres?
Where possible landlords are seeking to incorporate cinemas and catering into the retail mix. "This change is graphically illustrated at the recently opened Trinity Leeds where Land Securities gradually increased the amount of space allocated to leisure and catering to the point where it represents 24% of the total floor area," the report says.
In Centrale in Croydon and Silverburn in Glasgow, developer Hammerson has been granted planning consent for extensions and refurbishments comprising cinemas and restaurants.
Are international retailers driving demand for new space?
US retailers J Crew, Williams-Sonoma and Victoria's Secret and Australian retailers Taking Shape, Colette and Smiggle are all in the process of opening stores in the UK in various types of locations.
What challenges might retail development face?
There may be some development green shoots, but project viability remains a barrier, given that an average scheme takes 11 years from inception to opening. Investment and planning permission will remain significant hurdles,even if retailer demand is building.