Etail giant Shop Direct is plotting international expansion for its Very and Isme brands, and is to grow its Littlewoods brand outside Europe.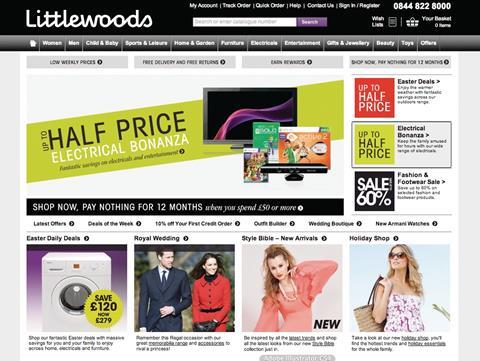 The Liverpool-based etailer hired former Pentland Brands vice-president of international business development and licensing Marcel Apfel to spearhead an assault overseas for Very, Isme and Littlewoods.
Shop Direct chief executive Mark Newton-Jones said taking Very and Isme overseas "makes sense".
Shop Direct has an international presence with its Littlewoods Europe brand, which delivers to 25 countries, but Newton-Jones said "it could grow a lot bigger" and expand outside of Europe.
He said: "We're looking at how to grow [in other territories] and which countries to launch non-English language websites."
Newton-Jones said he was setting his sights further afield than Europe following the overseas success of etail rival Asos. Earlier this month Asos revealed that overseas sales had outstripped sales in its domestic UK market for the first time.
"Asos has had phenomenal success outside of Europe," said Newton-Jones. "The UK will always be our largest territory but there's an opportunity to grow significantly."
Overseas Shop Direct is likely to limit its range to clothing, and not the full offer it has in the UK.
Shop Direct is also seeking a high-profile international star to front Littlewoods as it ramps up expansion. In the UK, Coleen Rooney endorses Littlewoods and TV presenters Fearne Cotton and Holly Willoughby promote Very.
Newton-Jones said UK trading had picked up in April but he said he had adopted a cautious view after an inconsistent start to the year.