Etail giant Shop Direct is developing a virtual changing room to allow online customers to try on clothing.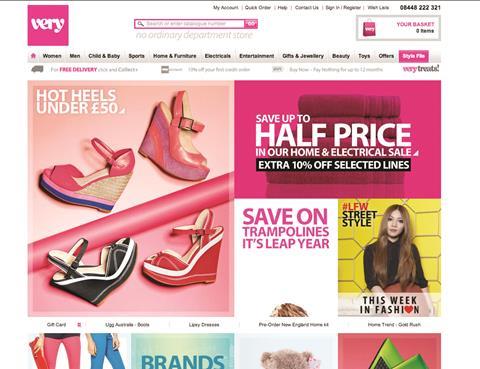 The initiative resulted from the retailer's expectation that social networking will drive shopping habits in the next few years.
The technology, which is due to launch next year, will allow customers to input information about their size and shape so they can try on outfits virtually. It will help guide the customer about a product's fit and length.
Shoppers can post images of themselves 'wearing' the outfit on social networking sites, such as Facebook, so friends can help them decide whether the style and colour suits.
Shop Direct Group retail director Gareth Jones said: "It will personalise the experience. Very few of us look like catwalk models. This will help us see what the product actually looks like on. It should improve conversion but the biggest benefit should be in reducing returns.
"Social networking is going to be big a part of how we shop. What our friends think can be a big driver for buying. Research shows 96% of people trust their friends' opinions, whereas only 60% of people trust opinions of non-friends."
Shop Direct, which operates brands including Littlewoods and Very, is in the early stages of developing the technology.
Jones said it would extend beyond fashion and should allow customers to place furniture into their own rooms.
The retailer has witnessed social media becoming a bigger part of its business, including the incorporation of it within its customer service operation.
Tesco is also launching a 3D fitting room, enabling customers to model its F&F clothes online. Customers can upload two photos of themselves or enter their measurements and a photo of their face to create a model upon which the item of clothing will appear.