PAID FOR POST
More voices from the retail industry
International expansion has become a priority for many in recent years, with retailers eager to grow digitally overseas.
This focus has narrowed in recent months as retailers look for new ecommerce hotspots to leverage growth amid the coronavirus crisis.
Those in search of a new territory should consider the Middle East, with its impressive internet penetration (70%), wealth and investment making it ripe for expansion opportunities.
According to a survey conducted by Statista, following the outbreak of Covid-19 almost half (47%) of respondents in Saudi Arabia were shopping online more frequently.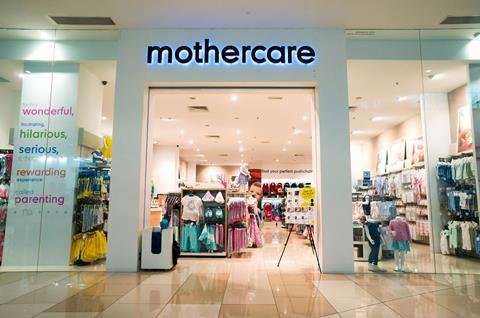 Mothercare is an example of a retailer taking advantage of these opportunities, shifting its focus from the UK market and ramping up its presence in the Middle East.
In September this year, the group signed a new 20-year agreement with its largest franchise partner, Alshaya Group, which runs hundreds of Mothercare shops in countries including Saudi Arabia and the United Arab Emirates (UAE).
The mother and baby specialist's chair Clive Whiley said the deal would enhance its global ambitions, with operations now active across 40 international territories online and in store. The retailer said it was in a position to deliver profits of about £15m in its current financial year.
While product is one of the key considerations for this market, the Middle East's online growth is accelerating at an impressive rate and retailers should not be deterred by changes they may need to make to optimise their business for growth in this area.
Outpacing global growth
A trip to the mall has been an established part of Emirati life for decades and is as much a social activity and family outing as it is a shopping excursion.
From modest beginnings, the ecommerce market in the Middle East is booming and expected to continue to grow. It is forecast that, across the Middle East and Africa, retail ecommerce will grow by 20% in the next five years, outpacing global growth of 13%.
What is particularly unique and exciting about the market is its digital adoption.
The UAE, for example, has the highest smartphone penetration rate globally at 83%. Furthermore, more than 70% of the population use social-media sites daily across the Gulf Cooperation Council countries.
Across the Middle East, Instagram has 63 million users in total, representing about 10% of global users for the platform
While many social media channels are popular, Instagram has the edge in this region.
Across the Middle East, Instagram has 63 million users in total, representing about 10% of global users for the platform – an impressive feat given that, population-wise, the Middle East makes up only 3%.
These statistics can be explained somewhat by the huge proportion of young people living in this area. More than 28% of the population are between the ages of 15 and 29.
Tapping into the smartphone usage among these demographics is a surefire way to ride the upward trend of ecommerce across the Middle East.
Obstacles to navigate
This market does not come without its challenges though, which is where local partnerships can really assist in helping to navigate the cultural nuances.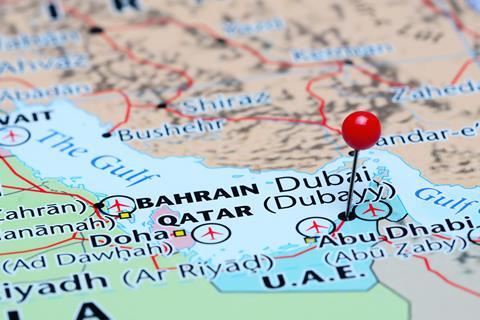 Delivery is one key obstacle retailers must overcome as many countries do not have a postcode system and some streets have informal names, names in multiple languages or simply no name at all.
Yet there have been innovations to help conquer this challenge. For example, start-up Fetchr helps pinpoint an exact location using mobile phone GPS co-ordinates, rather than an address.
Around 62% of MENA online shoppers prefer COD as a payment method when buying online
Possibly the biggest and most common challenge facing retailers wanting to launch ecommerce in the Middle East is the preference for cash on delivery (COD).
Around 62% of MENA online shoppers prefer COD as a payment method when buying online, according to Bain & Company.
This can cause problems with failed deliveries and higher return rates, as well as putting pressure on working capital alongside limiting logistics options.
In the throes of the pandemic, some retailers in the Middle East removed COD options and encouraged shoppers to pay online instead.
With consumers in the region now slightly more au fait with this way of transacting, it may be easier for UK retailers to demand online payment, but only time will tell.
Despite these hurdles, online penetration and willingness to spend on marketplaces such as Noon and Mumzworld make the Middle Eastern market a particularly appealing one for UK retailers looking to take a slice of this pie.
The benefits of free-trade zones
A big pull for retailers to make Dubai their next ecommerce focus is the ability to leverage the city's free-trade zones (FTZs).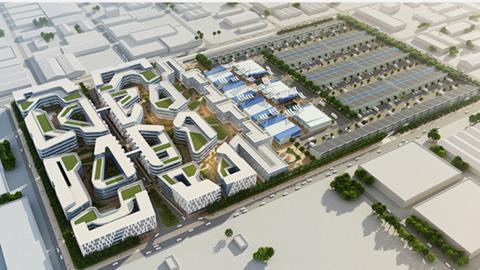 These are special economic zones set up with the objective of offering tax concessions and customs-duty benefits to the businesses that trade there – both online and via bricks and mortar.
There are more than 30 FTZs operating in Dubai, which enable retailers and brands to negate the trading obstacles outside them. Businesses wanting to trade outside FTZ have to give 51% of ownership to a local sponsor.
In January 2021, Dubai Commercity – the first FTZ dedicated to ecommerce in the region – is expected to launch, following a phased opening in November 2020, providing a base for online retailers.
The $870m development will enable Commercity 'tenants' to pay zero income or corporation tax. These tenants will also benefit from a one-stop shop of support services, including for immigration, healthcare, administration and banking.
Expo 2020 Dubai
Events are one of the most effective ways to gain support and information about new markets.
Expo 2020 Dubai (now taking place from October 1, 2021 to March 31, 2022) will be a platform for the world to come together again, with this major event inviting governments, businesses, celebrities and members of the public to celebrate innovation and move forward together to tackle urgent priorities facing the planet. It is also an opportunity for retailers to connect with future business partners and customers.
The UK is participating with a presence consisting of a dedicated pavilion and an associated content and events programme spanning the six months.
"At the World Expo in Dubai, we will be showcasing the very best of UK business, technology and creativity to a global audience of millions," says Laura Faulkner OBE, commissioner general and project director for the UK at Expo 2020 Dubai.
"As the previous ecommerce director at DIT, I witnessed first-hand the shift to ecommerce across the world and in key markets like the Middle East. The UK's participation at Expo will provide companies with a platform to showcase excellence across the UK ecommerce and innovative retail technology sectors not just regionally, but to a global business audience."

The Department for International Trade is a United Kingdom government department responsible for striking and extending trade agreements between the United Kingdom and non-EU states, as well as for encouraging foreign investment and export trade.