PAID FOR POST
More voices from the retail industry
Any consumer-facing business has a key objective – to get closer to their customers and stay engaged. Railsbank's Louisa Murray explains how businesses know exactly what they want when it comes to seeking out the final frontier between themselves and a paying customer.
I spend a large part of my time travelling around Europe, meeting retailers and sports clubs, and always top of the agenda is how firms can engage more closely with their customers.
Retailers are looking to establish connections across every aspect of their business and that includes the final payment step.
The final leap
Marketers want to know what varying financial options mean for their all-important customer relationships.
And who can blame them? What we're learning is that competition – both on the high street and online – is the toughest it's ever been and unless you can engage with your consumer and hold on to them you are lost.
So what's the final part of the jigsaw puzzle? It's the financial transaction between the brand and its customer.
Emotional connections between businesses and consumers are more important than ever before.
Companies and brands must seek out this deeper level of connection – and finance is the final bridge they can use to help cement that.
"Companies and brands must seek out this deeper level of connection – and finance is the final bridge they can use to help cement that"
Consumers want more – it is no longer enough to provide a service, consumers want experiences that are an extension of the brands they love.
Seamless services
Embedded finance merges the retail world with payment processing and lending to create frictionless and seamless processes via Banking-as-a-Service (BaaS) brands.
The thinking behind this new experience of payment is to enable companies and brands to build deeper relationships with their consumers.
Because when a brand uses an embedded financial experience to create a meaningful and valuable exchange for their customers – one that is unique – they are able to give those customers something that only they can offer.
By using the idea of an embedded finance experience, customers become more loyal and increase their lifetime value with that brand.
And the value to brands is clear: frequency of engagement with the customer, loyalty from the customer and a lifetime relationship with the customer.
The final frontier has been crossed. Companies and brands can now engage on a far deeper level than before and for those that embrace this, the future looks very exciting.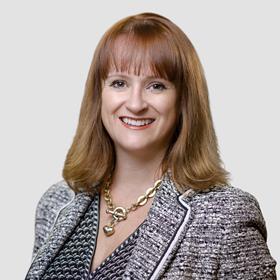 Louisa Murray is COO for UK and Europe at Railsbank

Railsbank's Open Banking Platform and APIs empower financial innovators to create amazing financial services products and experiences for their clients.