PAID FOR POST
More voices from the retail industry
Marching through the enormous RAI exhibition centre on the outskirts of Amsterdam had our brains buzzing with the latest techniques to innovate in ecommerce and reach customers more effectively online.
You can download the full report here, but as a taster here are the three big trends that caught our attention at MagentoLive Europe 2019:
1. Ecommerce 2.0
Much of the conference was sharing learnings from Magento 2 implementations, which a number of retailers have been using to power their online stores to deliver some really innovative technology enabling brands to trade directly with consumers.
Magento was acquired by Adobe last year, and many of the retailers attending the show were keen to hear what Adobe was bringing to the table post-acquisition, with technology discussions highlighting tools such as Adobe's AI-powered Sensei tool, which Magento is using to create a supercharged recommendation engine, to A/B testing with Adobe Target.
One example is Tommee Tippee, which has replatformed both its content and commerce site onto Magento 2.
Global digital platform manager Aidan Connor highlighted the importance of a robust website to support the content it produces, which is integral to conversion as it becomes a trusted source of information to new mums.
Meanwhile, over in Barcelona, Nestlé has launched its own digital hub to navigate the complexities of transforming its many global brands.
Ecommerce head of product Victor Clar is in the midst of migration. With Magento end-of-life support in 2020 ticking ever closer, he has a big task migrating multiple country-specific sites.

Decentralising operations has enabled the FMCG company to be more agile and localised, while taking this away from central IT in its Switzerland HQ ensures that the new websites will be scalable going forward.
2. Innovation whatever your model
Whatever your business model, brands want to make the process a much more digital and seamless experience.
It's an area of interest for many brands, including Paul Smith and Nestlé. But as Nestlé's Clar pointed out: "I don't care if it's D2C, B2C, B2B – we have a huge variety of business models that sell online, and technology can help in all those business cases."
"Whatever your business model, brands want to make the process a much more digital and seamless experience"
Fuller's is using Magento Commerce Cloud with the B2B add-on to digitise the wholesale side of its business.
Peter Graves, digital products manager at Fuller's, describes how the pub group wanted a B2B website to increase efficiency to aid its telesales colleagues.
3. Creative CX
From Isobar's CX Report, we know that brands are increasingly investing in customer experience to meet consumer expectations.
After a couple of days walking the aisles at MagentoLive 2019, the report proves true in illuminating the many tools available to create great customer experiences for brands – from technology platforms to digital marketing software and AI-assistants – but creativity remains the key to brand loyalty.
We know great customer experience isn't just about a single consumer touchpoint, but an end-to-end experience that gets the consumer from product to checkout in the minimum number of clicks, following this up with access to a physical store for easy pick-up or offering fast and free delivery.
"We aim to provide seamless customer experience. Seamless is about consistency across online and offline"

Henk Jan-Nanninga, Royal Dutch Gazelle
Bicycle manufacturer Royal Dutch Gazelle's IT director Henk-Jan Nanninga says creating an omnichannel experience is "more than adding new to old" and should be more ambitious than simply adding a website.
"We're putting customer needs first," he says. "We aim to provide seamless customer experience. Seamless is about consistency across online and offline."
Jan-Nanninga notes that the company has leveraged a new website to connect its 2.5 million site visits with its 5,000 bike dealerships, with over 30,000 of those visitors choosing to go to a store after using the site.
"These numbers increase year after year, and that's why omnichannel is important to us."
Our three topic takeaways from MagentoLive:
To enable the benefits of D2C, learn from those who've already migrated.
Introduce innovation and automation where possible.
Continue to invest in creative, coupled with technology.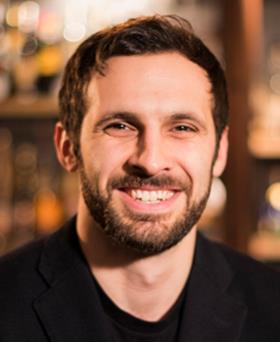 Alex Hamilton is head of innovation at Isobar

Isobar is a global agency that delivers experience-led transformation, powered by creativity.