PAID FOR POST
More voices from the retail industry
This year alone, up to 50% of buyers have shopped for items they've never bought online before. So how do retailers meet this volume of demand during the crucial Golden Quarter? Mirakl's James Bulmer says marketplaces are the answer.
This year has introduced an entirely new set of challenges for retailers, accelerating the imperative of digital transformation while introducing new needs for customers.
In a world that has redefined normality, retailers will be questioning what they can expect this Christmas season and how to get their Golden Quarter strategy spot on.
A marketplace model can help retailers reap the benefits of Black Friday and other peak sales events. Here's why:
Consumers are flocking to marketplaces
The platform economy now defines and dominates online retail sales dates throughout the Christmas period – Prime Day, Singles' Day and Black Friday. These dates guide many of the B2C marketplaces that make up the platform ecosystem around the world.
The results speak for themselves: Amazon third-party sellers surpassed $3.5bn (£2.7bn) in sales on Prime Day 2020 – an almost 60% year-on-year increase.
We're expecting to see a 20% uplift for Black Friday this year
In 2019 we processed one million orders from consumers on Black Friday on Mirakl-powered marketplaces across the globe. We also know that in 2019, Mirakl marketplaces across the EMEA region more than doubled GMV in the week of Black Friday.
We're now expecting to see a 20% uplift for Black Friday this year vs 2019.
Knowing that online spending is expected to increase by 59% in 2020 compared with 2019 (according to Channable.com), it's more than reasonable to predict that marketplaces are going to play a key role across this Golden Quarter.
Increasing your product catalogue to meet customers' new needs
From the retailer perspective, the diversification of suppliers helps them mitigate the out-of-stock risk they are facing because of the Covid-19 pandemic and avoid the saturation of their logistic infrastructure.
By being able to quickly onboard new suppliers at scale thanks to their marketplace, they can quickly adapt to the sudden demand changes while keeping a low level of risk thanks to the marketplace cost delegation model.
74% of UK customers are planning to purchase from Amazon Marketplace this Christmas
Amazon Marketplace is the perfect example – its unmatched product assortment (fuelled by its third-party sellers) attracts an ever-growing number of customers. And this isn't going to change this Christmas: according to Bazaarvoice, 74% of UK customers are planning to purchase from Amazon Marketplace.
The good news is that you don't need Amazon to develop your own marketplace strategy.
The Golden Quarter is a stress test of the landscape in the coming years and the role that marketplaces are going to play. Find out more ways marketplaces can help you nail your 2020 Christmas trading strategy here.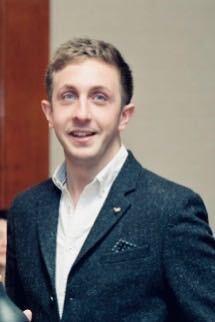 James Bulmer is senior business development executive for the UK and Ireland at Mirakl

Mirakl is a leading provider of marketplace solutions. The Mirakl Marketplace Platform helps companies scale ecommerce.