PAID FOR POST
More voices from the retail industry
With sustainability continuing to climb the retail agenda, Altruistiq's Saif Hameed and Sir Ian Cheshire examine what more businesses can be doing.
There has been unprecedented momentum around the climate crisis across the private sector, with 7,500 businesses committing to halving emissions by 2030.
However, nine out of 10 retailers have made less or far less sustainability progress than they expected, according to research from Bain & Company.
So what can retailers do to bridge the intention–action gap? And how can data management help?
To reach decarbonisation targets, retailers face two unique challenges:
Limited supply chain control

Supply chain transparency is critical to retailers whose emissions are often outside of their direct control. More than 90%, up to 98%, of a retailer's emissions come from indirect emissions. With highly fragmented and global supply chains, end-to-end visibility of a retail business' entire impact is limited. This in turn makes it challenging to track impact and bring about sustainable change.
Variety of product types

The average Kingfisher store handles >40,000 SKUs ranging from timber to power tools to fresh plants. To add more complexity, data and traceability challenges vary greatly from product to product. As such, retailers are increasingly reliant upon vertical initiatives that enable focused climate action within specific product categories, for example, the Forest Stewardship Council (FSC). While this is valuable, a consolidated and accurate view across all product categories is vital to understand your entire impact.
Robust data management can address these challenges
Data management is vital to measure and manage sustainability impact and progress, with the potential to provide unprecedented levels of supply chain visibility.
Good data management will:
Unlock insights buried in supply chains to optimise decision-making
Collecting data from suppliers will improve emission measurement accuracy and reveal insights (sometimes unexpected) to inform action and prioritise sustainability initiatives.
For example, through supply chain data collection and scrutiny, Kingfisher identified the use of peat in its garden range as an important emission hotspot to tackle. B&Q, a Kingfisher group retailer, has since committed to being 100% peat-free across bagged growing media by 2023.
Increase supplier, account holder and customer engagement
Data-driven impact reports and insights will help to align sustainability objectives with internal and external stakeholders.
As retailers are the crucial link between suppliers and customers, there is a huge opportunity to drive sustainable production and consumption patterns.
Provide credible evidence of sustainability progress
Communicate with confidence, using data trails to evidence your claims and align with key reporting standards like CDP, GRI, SASB, TCFD.
What good data management looks like in practice
Given the sheer quantity and variety of products sold, retailers – more so than in any other sector – must collect, clean and process substantial volumes of data to understand their emissions profile.
Pragmatic data management is critical to improving data handling efficiency and accuracy.
This is what it looks like in practice:
1. Set up a centralised data system for sustainability impact measurement
Connect disparate data sources to create a single, comprehensive view of your environmental impact.
2. Use specialised tools
Tackle data gaps, standardise and clean your data, reduce the need for manual data entry and engage your suppliers in accelerating their decarbonisation journey.
Sustainability management platforms can address these challenges in a single application designed to streamline sustainability impact measurement and management.
3. Secure your data
Use a controlled system where users have need-to-know access that ensures data is fully recoverable. If you are using spreadsheets, it is easy for people to overwrite work and delete data accidentally.
Equipped with a comprehensive and accurate emissions baseline, retailers can make informed decisions that make environmental and commercial sense.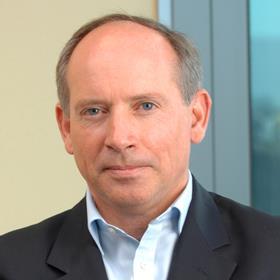 Sir Ian Cheshire is the former chief executive of Kingfisher, chair of Barclays, We Mean Business Coalition and a investor in Altruistiq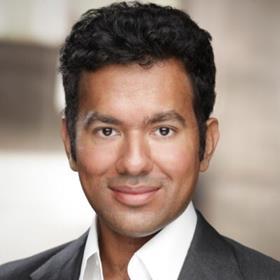 Saif Hameed is chief executive and founder of Altruistiq

Altruistiq's platform enables businesses to automate sustainability data measurement, management and exchange – with unparalleled accuracy and ease.