PAID FOR POST
More voices from the retail industry
A new study on negotiation confirms the importance of gender diversity in the workplace, says head of retail at The Gap Partnership Freddy Burgess.
This year, The Gap Partnership was delighted to partner with Retail Week in supporting the Be Inspired conference – and inspired we were!
The powerful insights, anecdotes and personal accounts brought real pause for reflection and thought – and, perhaps most importantly, a renewed energy and focus on continuing to drive and sponsor positive change in our business and those of our clients and partners.
I am pleased to present some of the main findings from The Gap Partnership's recent global research into gender in negotiation.
We asked 1,200 professionals from retail and other sectors across the globe for their opinion on the role that gender plays when they negotiate. Here's what they told us.
1. The vast majority of our respondents believe that men and women negotiate differently
Some 73% of participants agreed or strongly agreed that men and women negotiate differently. There are two significant elements to this:
There are gender differences in negotiation.
If the majority of negotiators hold this belief, it will likely lead to unconscious bias about the counterparty – even if objectively there are minimal or no differences in their negotiation style due to gender. The key principle we live by at The Gap Partnership of getting inside the other party's head to negotiate effectively becomes ever more relevant in this scenario.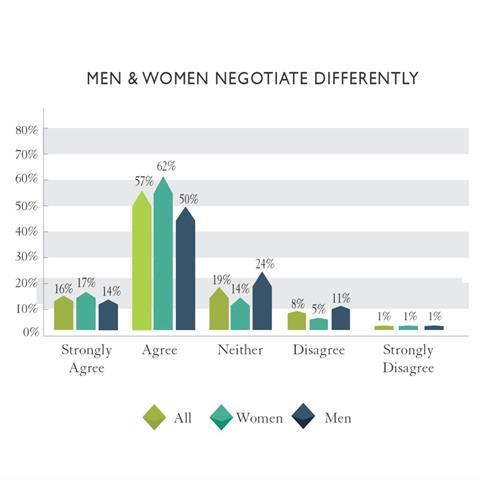 2. There is a difference between the amount of enjoyment male and female participants get from negotiation and between their negotiation styles
Some 77% of male respondents liked or loved negotiation, compared with just 58% of female respondents.
One male in retail commented: "It's fun to get a deal, fun to save money and drive the solutions that my clients need."
If this leads to fewer women seeking out opportunities to negotiate, it could lead to a disproportionate number of men taking them on.
Our data suggests this has the potential to lead to a more competitive and less collaborative style of negotiation, with fewer value-generative outcomes for the organisation – a compelling argument for gender-diverse negotiation teams.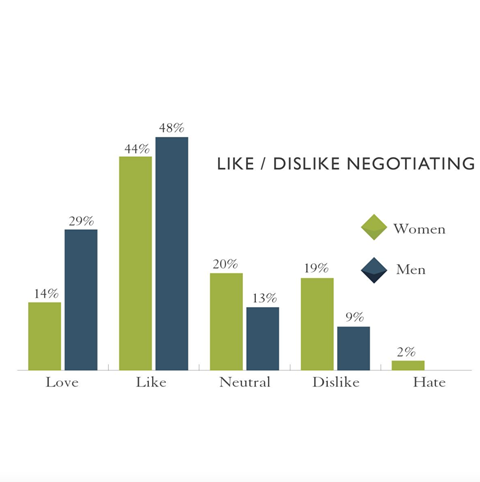 3. Does gender impact negotiation?
One third of men say being a man does not impact their negotiations. Worryingly, one in five women say their gender impacts them negatively (18% vs 4% of men), 17% say it impacts them positively and half say it depends on the situation (52%).
Anecdotally, women in male-dominated environments or company cultures often feel patronised, not listened to and that they are expected to roll over. As one woman told us: "Men have so much banter. Seems to be either you're in or out of the boys' club."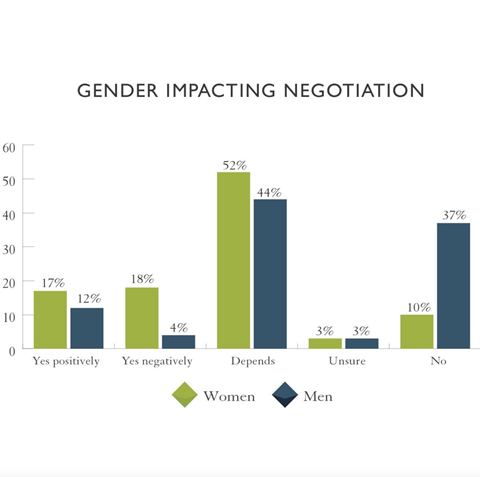 4. What are the main differences?
Women generally describe themselves as taking a more thoughtful approach: listening, being well prepared and open.
Men see these qualities as a strength, recognising that women often have the advantage of being able to read the room, paying more attention to subtleties and body language.
Men are slower to admit anxiety where they feel exposed and fear reputational damage if it doesn't go well. However, women are more likely than men to say they don't like negotiating with a superior (29% vs 17%) or with someone who might judge them (26% of women vs 15% of men).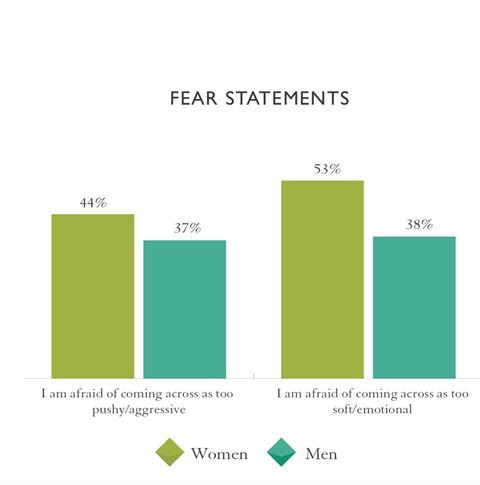 5. What can we all agree on?
As the majority of our respondents had undergone negotiation training, there was a strong awareness that successful negotiators flex their negotiation style depending on the situation or circumstances, whatever their gender.
There was also a view that "you can either play or you can't", as well as examples of women being more forceful or firm and men being more collaborative and listening.
Both genders believe that negotiation is about mutual gain, albeit women more so than men (74% vs 66%).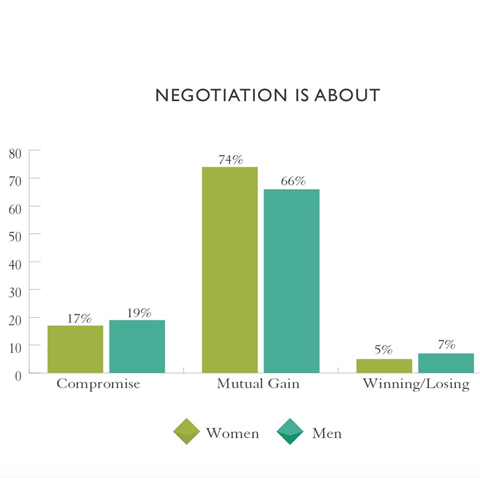 The last word goes to one of our respondents who observed that: "The world is a lot more diverse with all types of people. Everyone brings something to the table, which is really important. It doesn't matter where you're from, male or female – it's about coming together and bringing our strengths."
I couldn't have put it better myself. To download the full report, please click here.
Be Inspired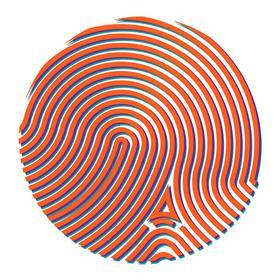 The Gap Partnership supported Retail Week's Be Inspired virtual conference 2021 and partnered on its short film series – Retail's Real Role Models – showcasing the diversity of roles, people and stories in this dynamic sector. Watch the full series on-demand for free here.
Freddy Burgess is head of retail at The Gap Partnership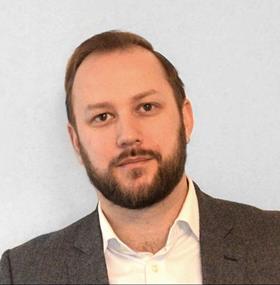 Freddy Burgess is responsible for the UK, Middle East and Nordic regions. He joined The Gap Partnership in 2018 after a varied career in the pharmaceutical, retail, FMCG and consultancy sectors in the UK, Europe, Middle East and America. A commercial career and an education in the field of occupational and behavioural psychology ignited a passion for the fields of negotiation and influence.


The Gap Partnership is a global management consultancy specialising in negotiation. We help our clients achieve commercial excellence through negotiation expertise. Working with some of the most successful organisations in the world, we support them in the creation and embedding of a high-performing negotiation culture. We also offer a comprehensive suite of negotiation solutions that can be tailored according to organisational need.