The retail strategies to win – from first to final mile
Are you among the 29% of retailers that don't have true visibility of their supply chain? Or are you one of the businesses feeling the pinch from the £60bn UK retail returns bill?
Supply chain is a core area where retailers can win competitive advantage, but transformation must happen now
Retail Week's Supply Chain 2020 report, in association with AEB and Publicis Sapient, is your go-to resource to guide your strategy over the next year, with analysis of the latest supply chain trends, including robotics, AI and automation, sustainability, collaboration, new warehousing models, and more.
It also presents the opportunities available for strategic alliances to help your business thrive in a world that now hinges on innovation, efficiency and sustainability.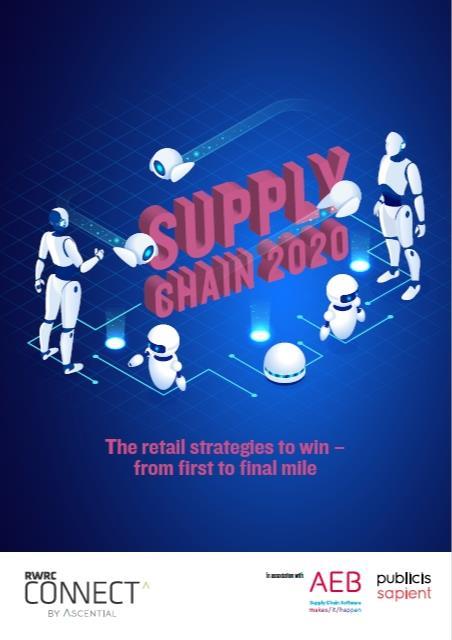 Download a free copy of Supply Chain 2020 to discover:
Opportunities for retail supply chains in the year ahead
What delivering success in final mile looks like
Why drones and robots are anything but hype
The business case for sustainability in the supply chain
How to collaborate to consolidate your supply base in 2020 and beyond
How retailers from across the globe are transforming their operations – from Walmart and Carrefour to Joules and Asos