Large retailers across the country will be unaffected by a review into business rates, said Next boss Lord Wolfson.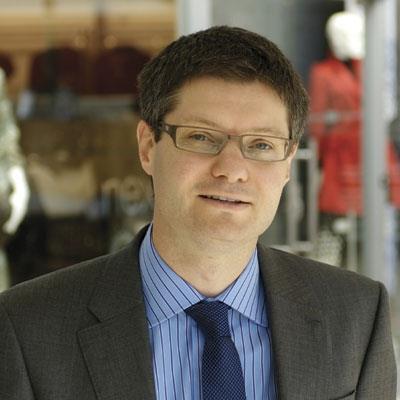 Chancellor George Osborne during the budget yesterday pledged the Government will carry out a review of business rates, which have "not kept pace" with the economy.
But Next chief executive Lord Wolfson said most retailers with large portfolios will be unaffected.
Wolfson said the Government can't afford to raise less money through business rates.
"I think the plan is to review each location and to make sure each location is charged fairly, but for retailers who have lots of shops there are going to be as many winners as there are losers," he said.
"So the review will be important, underperforming high streets will have their rates adjusted to reflect the new reality. But anyone with a balanced portfolio will be unaffected."
He said the industry should spend less time worrying about the "reallocation of the burden of taxation" and more time worrying about how to improve the high streets and the housing market.
"Even if rates are reduced for retail, tax is going to have to come from somewhere, which in one way or another will affect our consumers, which will affect our sales," he added.
Out-of-town shopping
Wolfson also said it is important for the retail industry to deliver higher quality stores outside of town centres.
At the end of last year, the retailer announced its intentions to open stylish statement stores, rather than the traditional retail park sheds.
"It has a more distinctive architecture," said Wolfson. "It looks like a grand public building rather than a crinkly tin shed.
"My opinion is that retail both in town and out of town will continue to thrive. I can't think of any town where we've shut in the town centre in order to open out of town. The vast majority of towns where we've opened out of town, we've gone back and expanded in town."
The latest purpose built out-of-town Next store is due to open by Easter Bank Holiday outside High Wycombe.
In its full-year results today, Next's underlying pre-tax profit was up 12.5% to £782m, "flattered" by 1.3% as a result of a £9m accounting profit on currency instruments. The retailer's profit growth was also driven by new retail space (£13m), existing stores (£9m) and online (£35m). Total sales were up 7.2% to £4.03bn, driven by a stronger first half, when brand sales increased 11%, compared with 5% in the second half.