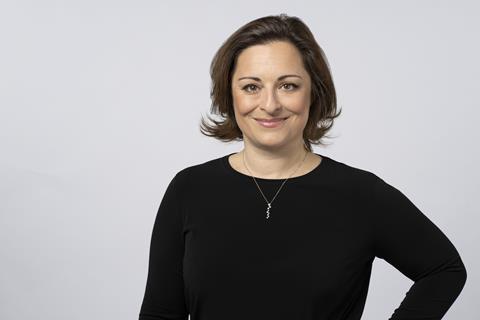 What really set tails wagging was the announcement of its new medium-term strategy to launch "the world's best pet care platform", which promises to blend its myriad services on to one easily accessible platform.
But what will that look like in practice? And what is its implementation worth to the business? Retail Week spoke to Pets at Home chief executive Lyssa McGowan to find out.
App happy
Since taking the job a year ago, one of McGowan's top priorities has been to better integrate how Pets at Home's multiple services play together. Now that she has her new leadership team in place and has refreshed the branding, that vision is beginning to take shape in the form of an app.
"At the moment we've got a vet business, a grooming business, a retail business, VIPs and omnichannel – but they're all quite separate and there's a lot of friction and barriers in the way of helping consumers navigate across them.
"In the future, you'll be able to do everything through one gateway web app. You can update your nutrition subscription, book surgical appointments and buy a birthday treat for your pet – all seamlessly and easily through one gateway and under one brand for all your pet care needs."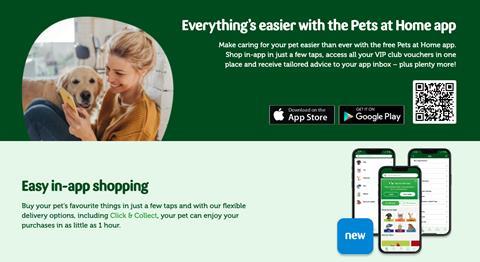 Although we are all now familiar with ecommerce apps, McGowan is keen to stress that this one will be used by colleagues across its store estate too.

McGowan continues: "It's not just a digital thing. We're going to connect our colleagues in store to the same platform and our vets, so [customers] will have one identity that works across the platform and allows them to do anything and everything they want.
"We will be able to help you because we know your pet's clinical records and their healthcare. We know what they're eating, we know what treats you like to give them, and we'll be able to help you care for your pet in a much more seamless and easy way."
Unleashing colleagues
For example, a shopper who is concerned about their labrador's weight will be able to look at their app and select a colleague from the list at their local store, let's call her Sharon. From the app they'll be able to see that Sharon offers nutrition consultations, view that she is, rather helpfully, an expert in labradors and they will be able to see her availability for appointments.
When the shopper arrives for the appointment with their labrador, who is blissfully unaware they're about to be put on a diet, Sharon can use the app to pull up the equivalent of its Facebook profile with their vet history (provided they are registered with a Pets at Home vet) and the purchase history that has led to the dog's extra timber.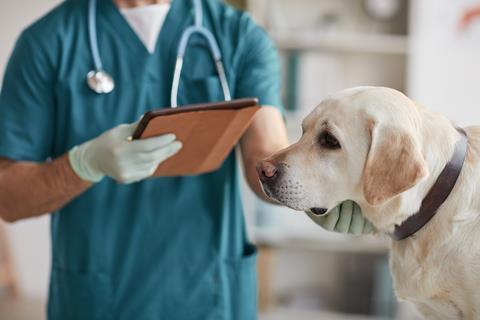 Sharon can then recommend and order the new diet plan for delivery or collection and a reminder will pop up in a few weeks for the customer to book a follow-up weigh-in to check progress. And the retailer says it will be able to deliver all of this without much in the way of extra staff training.
"I think our colleagues actually are already brilliant," says McGowan.
"They already know huge amounts about nutrition and pet care, so this is about bringing that brilliant expertise to the fore digitally and connecting it all up for customers. I think our colleagues are our secret sauce, really we're just unleashing them."
Shifting data
What's key to this strategy for Pets at Home is harnessing the wealth of data it has across its entire ecosystem – and it has already started to combine the information it has, which it says is "delivering real benefits". But moving hoards of data is never easy, so when will it all be ready?
"We're already building and we've also already plugged in our colleagues to the digital platform we've built," says McGowan.
"We've launched our app, we're going to cut over with our new ecommerce website later this year and we're linking in the vets over the next year or so.
"We're partway through but we're not done yet and customers will start to see real capabilities landing every few weeks through this financial year and beyond."
Pets at Home has forecast medium-term revenue growth of 7% (CAGR) over the next five years and a profit growth rate of 10%. As for market share, it's currently sitting at 24%, with the market set to grow about 4%, and it's eyeing growth of 300 basis points ahead of that. So getting all of its ducks, dogs and cats in a row, looks like it's going to pay off.